David Beckham's Rolls Royce Phantom Drophead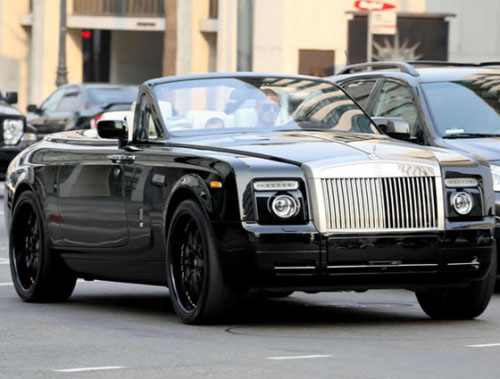 Soccer star David Beckham drives around Beverly Hills in his 2008 Rolls Royce Phantom Drophead. It's not the most child-friendly car, but his sons don't seem to mind. Word is that Beckham had child safety seats customized to match the white leather interior. When you're an A-list celebrity, you can't be seen driving a minivan!
Beckham's customized Drophead has an MSRP of $407,000, not including the customized wheels or accessories. His 20% down payment alone would cost $81,400, or about two people's annual salary. At a 6.5% interest rate over 48 months, Beckham's monthly payment would be $8,494.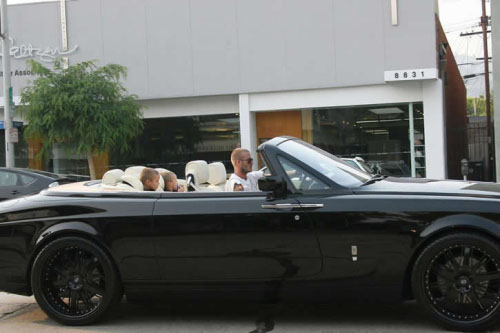 Images via upscaleswagger.com.