Jamie Lee Curtis' Honda FCX Clarity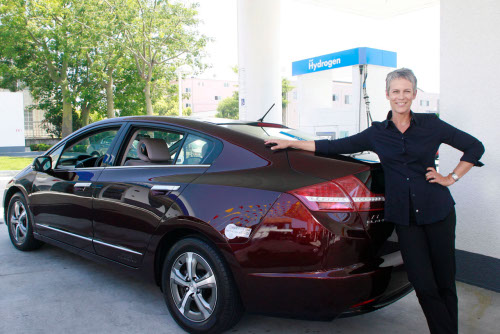 "Scream queen" Jamie Lee Curtis and her husband, Christopher Guest, were the second couple in Southern California to receive the new Honda FCX Clarity hydrogen cars. The cars are only being leased to about 200 drivers in Southern California and Japan.
"I really wasn't expecting it to be so luxurious," said Curtis. "It's luxurious, luxurious, luxurious! I love the interior layout, design and access to controls. It is user-friendly and very modern."
The cost of a three-year lease, which includes maintenance and collision insurance, is $600 a month. Curtis and Guest both received one, so they are shelling out $1,200 a month for their environmentally-friendly sedans.
Photo via autobloggreen.com.