DeSean Jackson's Toys – Lifted Truck, Muscle Car and a Motorcycle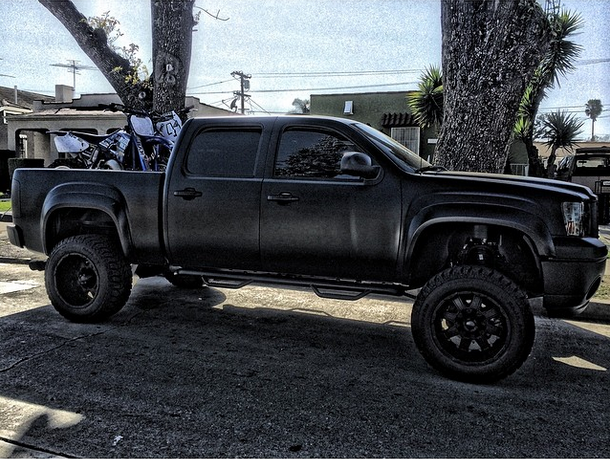 DeSean Jackson is in the enviable position of having three NFL teams (the San Fransisco 49ers, New England Patriots and New York Jets) interested in trading to get him. If DeSean does move to a new team, he'll have the right automotive toy for the occasion. Whether he's cruising the pacific coast highway, offroading in Massachusetts or drag racing at Old Bridge Raceway in New Jersey, DeSean has the right tool for the Job.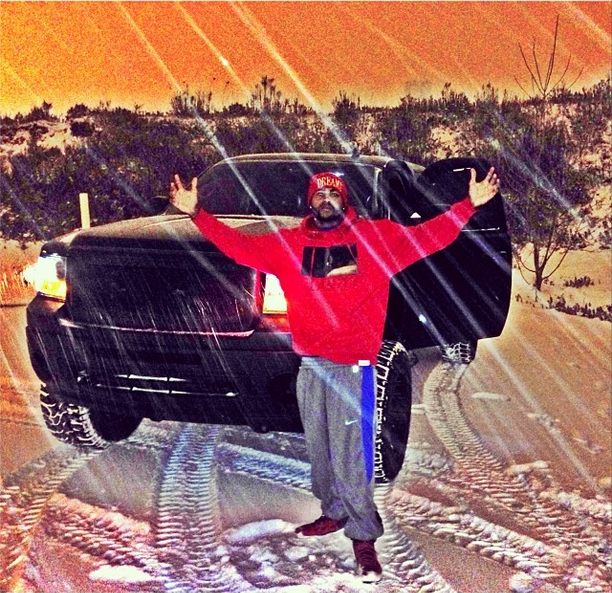 DeSean Jackson has a lifted and customized Chevy Silverado (it looks like a 2500 at first glance but I'm sure someone will be happy to chime in and correct me, even if that's right). DeSean Jackson's Chevy is fully blacked out and looks like it's his go to ride for winter and for dirt bike trips.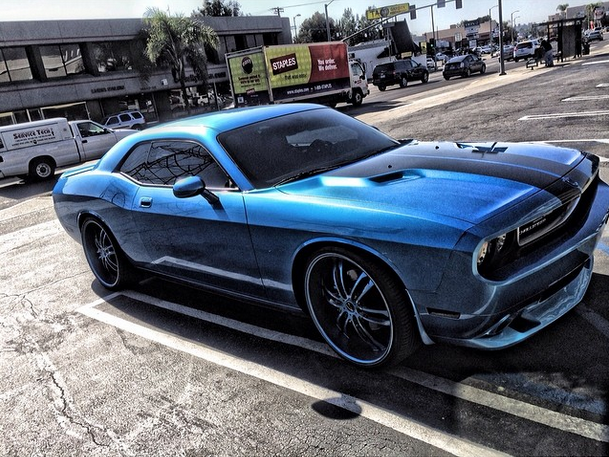 DeSean also has a Dodge Challenger that looks like an SRT-8. That's a 470-horsepower pavement chewing monster.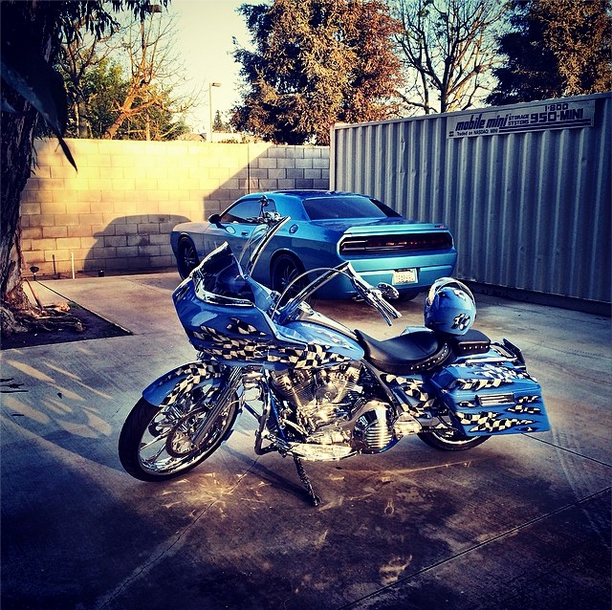 For more leisurely trips, DeSean Jackson's Harley Davidson bagger will cruise just about anywhere in style.
Images via DeSean Jackson's Instagram.