Ford Offers $1,000 to Toyota and Honda Owners in Wake of Toyota Recall
Following GM's lead, Ford also announced it will offer a rebate to lure nervous Toyota owners to its vehicles. Ford's incentive differs from GM by including Honda owners as well.
Ford announced late Wednesday that it will give $1,000 to owners of Toyota, Lexus, Scion, Honda and Acura vehicles who want to buy a Ford. Ford's incentive is good for owners trading in these vehicles or lessees who have leases expiring by June 30 from these brands. The trades must be 1995 model year or newer.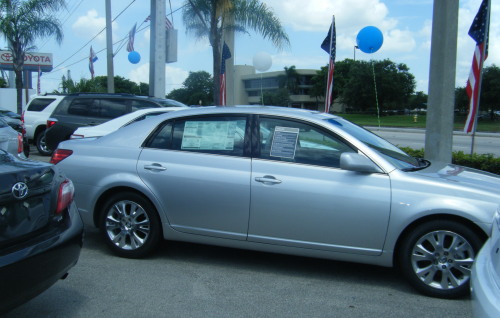 Ford is also offering an incentive to Toyota owners to buy a Ford vehicle, but the automaker is also including Honda owners in its rebate as well.
"Anytime a major action like is taken by one of our competitors, we have to respond," Ford Spokesman Robert Parker said, referring to GM's incentive for Toyota owners.
Parker said the program will be advertised primarily by Ford's dealership groups, the Detroit Free Press reports. Although Ford's Toyota and Honda owner incentive doesn't include 0% auto loans, the automaker is already offering 0% car loans on most of its models in January.
GM's incentive is good for owners of any Toyota vehicle, not just the ones on the recall list, and also offers consumers 0% financing if they choose an auto loan to buy a GM vehicle. Ford's $1,000 incentive is assumed to be good for any Toyota or Honda vehicle traded-in, as Honda isn't part of the sticky accelerator pedal recall.