Ford Shrinks Debt by $9.9 Billion
Ford announced Monday that it will reduce its automotive debt by $9.9 billion by successfully completing the debt restructuring initiatives it announced last month. Ford said that by getting rid of about 38% of its automotive debt, its annual interest payments will be cut and it will save the company more than $500 million a year, The Detroit News reports.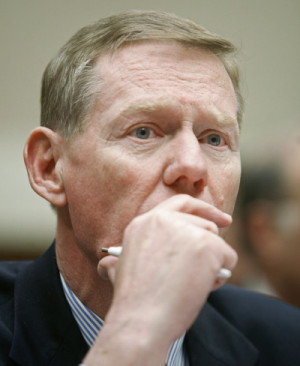 "By substantially reducing our debt, Ford is taking another step toward creating an exciting, viable enterprise," said Ford President and CEO Alan Mulally (pictured). "As with our recent agreements with the UAW, Ford continues to lead the industry in taking the decisive actions necessary to weather the current downturn and deliver long-term profitable growth."
The debt reduction should help the automaker survive without asking for federal loans, Ford said. The announcement helped its stock jump 15% in late morning trading.
Ford's debt reduction is the result of three separate offers Ford announced on March 4 that gave investors an opportunity to accept payments at less than the face value of bonds and loans,
the Detroit Free Press reports
. The holders of $9.9 billion in debt accepted those offers, Ford and Ford Motor Credit said today.
Ford and Ford Motor Credit will use $2.4 billion in cash and 468 million shares of Ford stock to repurchase outstanding bond and debt obligations at rates lower than the face value of those obligations. Ford's automotive debt will be reduced from $25.8 billion to $15.9 billion.
Less debt and more money should allow Ford to better weather the recession and hopefully give its financial arm more money to help its buyers get auto loans.