With Infusion of Money, Finance Companies are Starting to Approve More Buyers' Car Loan Requests
After an infusion of $7.5 billion in financial aid to GMAC and Chrysler Financial, the automakers' lending arms, U.S. sales and car loan approvals are on the rise, Bloomberg reports.
According to recent data from CNW Marketing Research, about 15.4 percent of potential U.S. buyers had car loans rejected in the first quarter, an improvement from a record 17.6 percent in the last three months of 2008. The 2007 rate was about 5 percent.
Bloomberg says the federal aid to GMAC and Chrysler Financial has eased a "loan logjam" for car shoppers that helped decrease industry sales to levels not seen in more than 20 years.
GMAC received $6 billion from the U.S. Treasury in December and Chrysler Financial received $1.5 billion in January to help get more consumers the car loans they need. As a result, both lenders have loosened credit standards to get more buyers approved for auto loans.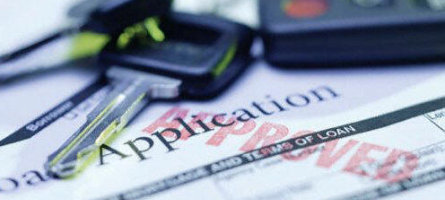 GMAC, which just last week announced it would accept loan applications from consumers with credit scores less than 620, which is considered sub-prime, approved about 62 percent of the car loan requests it received in March. Mark LaNeve, GM's U.S. sales chief, said this was "much higher" than in recent months. GM did not want to give previous acceptance rates.
Chrysler Financial has been able to offer auto loans to buyers with lower credit scores than at the end of last year, said Mike Keegan, Chrysler vice president of volume planning and sales operations. He did not give the number of those approved for a car loan.
"It's starting to open up," said Alan Helfman, vice president of River Oaks Chrysler Jeep in Houston, who estimates he lost 25 percent of his November and December sales to rejected auto loan requests. "We're starting to be able to sell more cars. It's not like it used to be yet, but it's getting better."
Loan approvals, especially from banks, started to increase at the end of March and continue to increase at Gordon Stewart's Chevrolet and Toyota Motor Corp. stores in Michigan, Florida, Georgia and Alabama, Stewart said.
"A few months ago, the banks wouldn't even consider financing you unless you put up personal guarantees" such as a home, Stewart said. "It seems like there's an about-face in the making."