GM Could Emerge From Bankruptcy Thursday, But Are We Ready to Welcome it With Open Arms?
GM is ready to come out of bankruptcy and could emerge as soon as Thursday afternoon, the government's lawyer told the court in a filing Tuesday.
"The parties are prepared to close immediately upon the expiration of the stay on Thursday afternoon," Matthew Schwartz, an assistant U.S. attorney, said in court records. "Indeed, the parties have been prepared to close since earlier this week."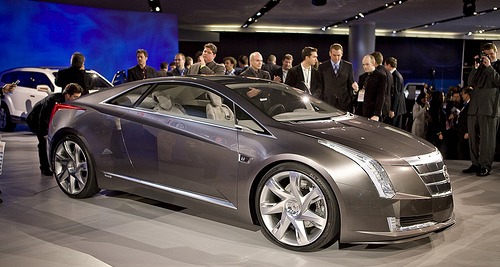 If consumers don't embrace the new, out-of-bankrupcty GM, we probably won't see vehicles like this Cadillac Converj concept produced.
There have been appeals to the sale of GM's good assets, but likely won't affect the sale's closing, the Detroit Free Press reports.
"Any further delay in this process — even a short one — will, in fact, result in irreparable revenue decline and permanent loss of GM market share, thus adversely," perhaps fatally "affecting New GM," GM said.
GM has gone through the bankruptcy restructuring process so fast, it's almost like it didn't happen. But will consumers buy vehicles from the New GM? Or will the $50 million in taxpayer money our government spent to get GM through bankruptcy be for nothing?