GM Offers 60-Day Return Policy on New Vehicles
Starting Monday, buyers of new GM vehicles can return them within 60 days, no questions asked. Consumers would receive the full purchase price if they decide to return the vehicle. In the world of automotive incentives, this one is pretty extreme.
General Motors announced its new incentive Thursday, saying it will offer the Satisfaction Guarantee to eligible buyers of new Chevrolet, Buick, GMC and Cadillac vehicles. The guarantee allows consumers to return their vehicle to their dealer between 31 and 60 days of purchase and receive a full refund of the purchase price of the vehicle.
The return policy is part of GM's "May the Best Car Win" marketing campaign, which GM hopes will instill consumer confidence in its vehicles.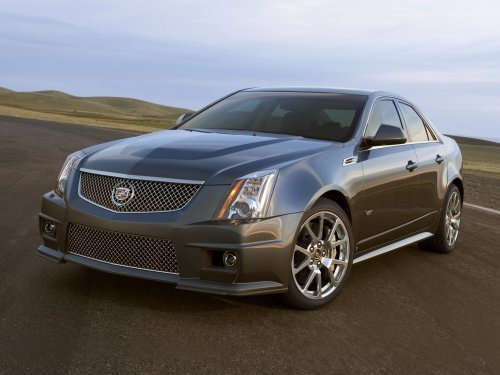 Hate your new Cadillac? Starting Monday, you can return it within 60 days and get your money back.
"We think if consumers give us a fair chance and look at the facts on the things that matter most to them, like design, fuel economy, warranty and safety, our vehicles are the best choices – that's what makes an offer like this possible," said Bob Lutz, GM vice chairman, Marketing and Communications.
"We know that we'll need to work very hard to get people's attention and encourage them to give Chevy, Buick, Cadillac and GMC a try. We think the 'May the Best Car Win' campaign and the Satisfaction Guarantee offer should help re-instill confidence in the excellence of our products. We're putting our money down that if people buy one of our vehicles and don't absolutely love it, we'll take it back. We will stand behind them both in the short-term and over the long haul."
The GM return policy, or Satisfaction Guarantee, covers 2009 and 2010 Chevys, Buicks, GMCs and Cadillacs (except medium duty trucks). One buyer per household can return their vehicle between 31 and 60 days with less than 4,000 miles. Customers must take delivery by Nov. 30.
The Satisfaction Guarantee covers the vehicle purchase price and sales tax, but not other add-ons like accessories, negative equity on a trade-in or other fees. Leased vehicles are not included.