GM Recalls Cadillac CTS For Potential Leg Injuries
General Motors is recalling more than 20,000 Cadillac CTS and CTS-V sedans from model years 2009 to 2010 because of possible leg injuries in the event of a crash. The National Highway Traffic Safety Administration reports that if there were a crash, the front passenger may be at an increased risk of leg injury.
The recall is only for 2009 and 2010 Cadillac CTS all-wheel-drive sedans and CTS-V (pictured below) sedans, and 20,224 vehicles are affected. Two-wheel-drive versions are not included in the recall.
"In the event of a crash, if a small occupant is in the front passenger seat and is not wearing a safety belt, the risk of injury to the femur is higher than permitted under federal law," GM said in a letter to the NHTSA.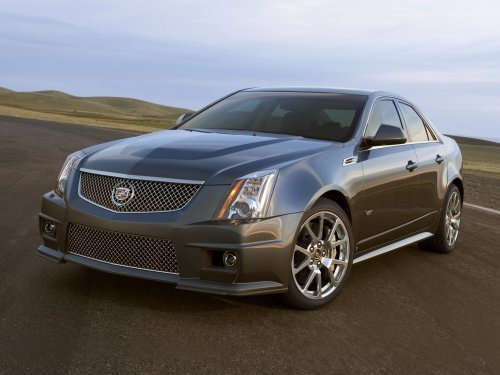 GM discovered the problem during crash tests, CNNMoney.com reports.
Cadillac dealers will replace the glove compartment assembly for free. In some vehicles, the instrument panel structure will also be modified. The recall will start on or before Oct. 20.
If the Cadillac CTS or CTS-V was on your short list of cars to buy and you're considering alternatives, you might want to take a look at the Lincoln MKZ, Acura TL or Lexus ES 350.
The 2011 Lincoln MKZ can be purchased in September with car loan rates of 1.9 to 5.9 percent for 36 to 72 months or $2,500 in cash back rebates. The 2011 Acura TL has a sign and drive lease incentive this month with $450 monthly payments for 35 months thereafter, or 0.9 percent auto loan financing for up to 60 months. The 2010 Lexus ES 350 has 1.9 percent financing for up to 60 months or it can be leased for $399 a month for 36 months with $3,899 due at signing.
If the recall doesn't bother you, the 2011 Cadillac CTS and CTS-V both have 1.9 percent auto loan financing for 36 months or 0 percent for 72 months on the 2010 versions in September.