GM Recalls 300,000 Chevrolet Impalas For Seat Belt Problem
General Motors is recalling 303,100 2009 and 2010 Chevrolet Impala sedans for a seat belt assembly anchorage problem that could improperly restrain the front occupants during a crash, which could cause injury.
The front seat belt webbing may not have been properly secured to the lap belt anchor mounted to the side of the seat nearest the door, the National Highway Traffic Safety Administration reports. If there were a crash, the seat belt may not restrain the front occupant like it's supposed to, which could possibly cause injuries.
Dealers will inspect the driver and front passenger seat belts for proper anchor installation and reinstall the anchors if needed. The inspection and repair is free for owners and will begin on or before Oct. 26.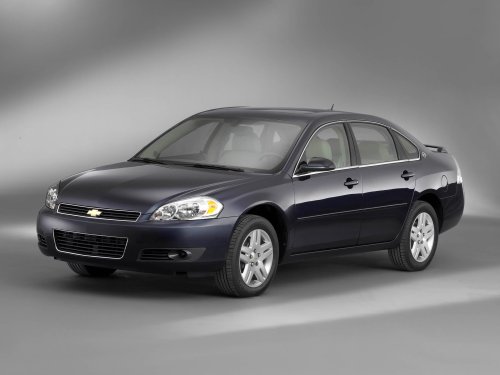 If the 2009-2010 Chevrolet Impala was on your short list of cars to buy and you're considering alternatives, you might want to take a look at the Chrysler 300, Dodge Charger or Ford Taurus.
The 2010 Chrysler 300 has 0 percent auto loan financing for up to 60 months in October or $3,000 in consumer cash.
The 2010 Dodge Charger is available with 0 percent financing for up to 72 months.
The 2010 Ford Taurus has either $1,000 in cash rebates in October or 0 percent auto loan financing for 36 months. The Taurus is also available at 0.9 percent for 48 months, 1.9 percent for 60 months or 3.9 percent for 72 months.
If the recall doesn't bother you, the 2010 Chevrolet Impala can be purchased with 0 percent financing for 72 months or $4,000 in cash allowances this month.