Luxury Auto Brands See 2010 Sales Increase
Luxury automotive brands are doing well in 2010, despite continued high unemployment and economic uncertainty. Most luxury brands increased sales in the first nine months of this year compared to the same time period in 2009, according to new car pricing website TrueCar.com. Most luxury brands also were able to decrease incentive spending during that time.
"Luxury cars have shown the most stability among the segments this year," Jesse Toprak, VP of industry trends and insight at TrueCar.com, said in a statement. "These next three months, including the luxury holiday sales campaign, are crucial for Lexus if they want to continue to lead the market as they have for over a decade."
The top three front-runners for sales volume so far in 2010 include BMW, Mercedes-Benz and Lexus. All three have sales of more than 150,000 vehicles through September.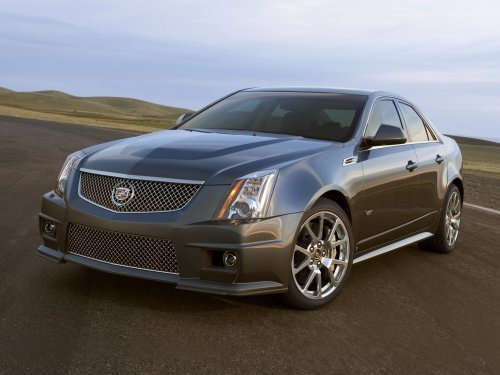 Cadillac has seen its sales increase 44 percent so far in 2010 compared to last year.
TrueCar.com also found that more than half of the 13 major luxury brands increased their 2010 sales by more than 20 percent (compared to the first nine months of 2009). Also, 10 of the 13 luxury brands decreased the amount of money spent on incentives.
Cadillac, Acura and Infiniti have seen the biggest increase in sales so far this year compared to 2009. Cadillac saw a 43.8 percent increase and lowered its average incentive spending by 13.8 percent. Acura experienced a 25.8 percent increase but actually increased incentive spending 12.9 percent. Infiniti has seen its sales increase by 24.9 percent so far in 2010 while lowering incentive spending by 3.1 percent.
If you're in the market for a luxury vehicle, you may find your negotiating power won't go as far as you'd like if you choose a brand that is doing very well in sales this year. On the other hand, some luxury brands are struggling with 2010 sales, so you may be able to get a great deal if these brands fall on your short list. TrueCar.com's entire luxury car list can be found here.