Income May Now be Considered When Applying For Credit Cards
Your income has always been a part of the car loan application process. Lenders want to know if you can afford the monthly auto loan payment. But now your income may be used in even more ways to determine whether or not you are credit-worthy.
The Federal Reserve finalized the rules associated with the Credit Card Act Tuesday, which will go into effect in February. The credit bureaus will soon be estimating your income and assets, which may be used to determine if you will get approved for a new credit card, The Wall Street Journal reports.
When consumers apply for an auto loan or lease, they are usually required to bring in a pay stub to verify their income for the lender.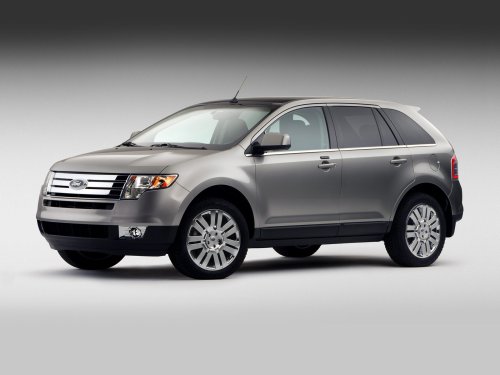 Auto loan lenders ask what your income is so they will know if you can make the payments. Now credit card companies will follow suit.
Credit card companies will now be required to consider an applicant's income or assets and current debts before approving credit. The Federal Reserve said that credit card issuers can use "a reasonable estimate" of income or assets based on "statistically sound models."
The models will reportedly be able to estimate income based on information in consumers' credit reports like the size and age of a mortgage and the amount of credit limits. Credit card companies can then double-check what we report as our income against these income estimates, which usually don't require consumer consent and aren't available to consumers for review.
The income estimates can be off by $15,000 or $20,000 though, according to Chet Wiermanski, global chief scientist at TransUnion. Because the estimates may not be exact, credit card companies and lenders are prohibited from declining a consumer solely based on the income estimate. Borrowers may have to provide pay stubs or tax returns to get approved for credit though.
Lenders may also use the income estimates to help calculate the debt-to-income ratio of potential borrowers.
The Wall Street Journal urges consumers to make sure the information in their credit report is accurate, since the income estimates will be based on information in the credit report. If you apply for a car loan, personal loan, credit card or mortgage, read the fine print to see what you've given consent to when you fill out the application. Some credit card applications allow lenders to check your credit and verify your employment without consumers realizing it.
If you are asked to fill out a Form 4506-T, date the form and fill in the year or years for which the lender can request returns so you know exactly what information will be made available, The Wall Street Journal suggests.
If you plan on applying for a car loan in the near future, just be aware that the new credit card rules may affect how you apply for different types of credit in the future, like credit cards. And we all know that the way you handle things like credit cards and mortgage payments will be used to determine whether or not you drive home that shiny, new car.