James Hetfield's Black Pearl Custom Car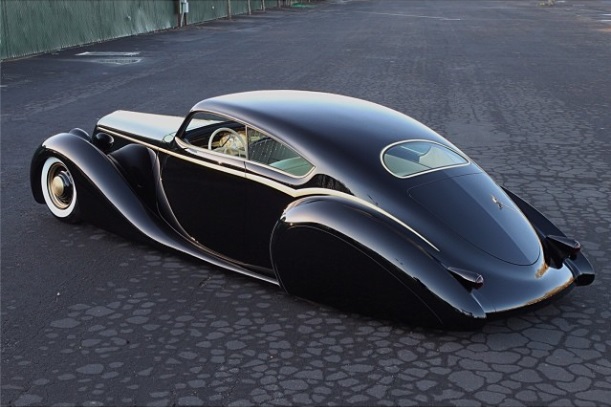 James Hetfield, lead singer of Metallica, is a car lover and collector who owns a Tesla Model S. Hetfield had a fully custom car built for him called the Black Pearl. In the theme of the coachbuilders of the olden days, James Hetfield's Black pearl has huge fender flares that run the length of the car, a front grill that would spark Cruella Deville's interest in the origin of the term "cow catcher," and huge white wall wheels. The Black Pearl made an appearance at SEMA this year, presumably to embarrass everyone else who dared to call their car a custom.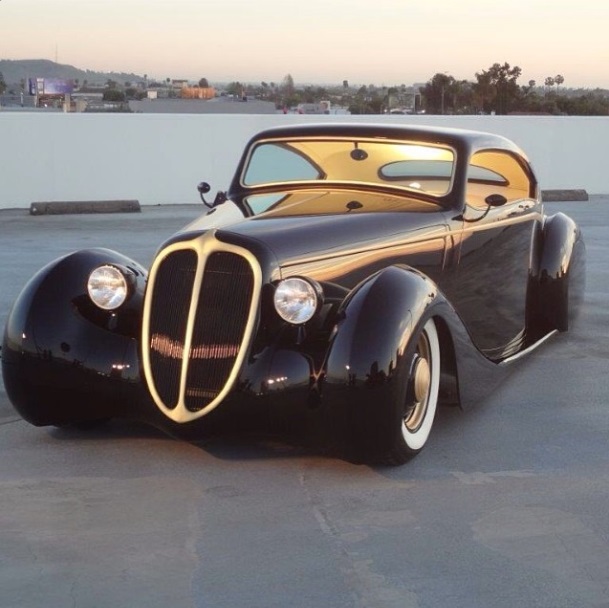 James Hetfield's Black Pearl custom car was built by Rick Dore, star of the TV shows Lords of the Car Hoarders and Extreme Car Hoarders.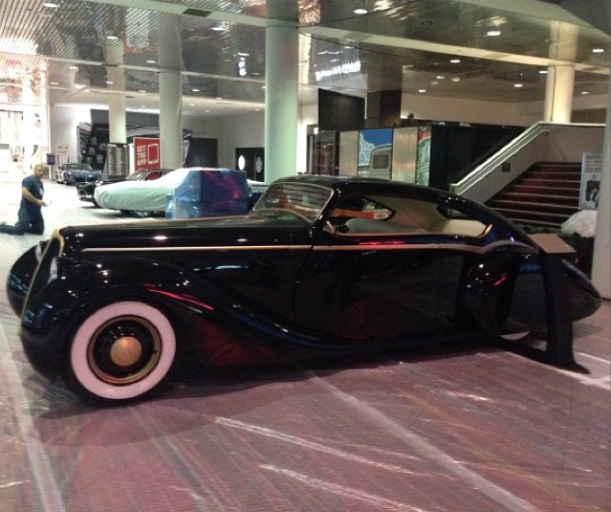 Hetfield's Tesla isn't exactly the most metal car. Even though I went on about metal conducting electricity when I wrote about the Tesla and that was very clever, it isn't a fire breathing monster that oozes testosterone and shreds tires like a CEO who just noticed black vans pulling up to his office shreds papers. The Black Pearl on the other hand, is named after a pirate ship, which is pretty mean sounding until you remember it's a Disney one.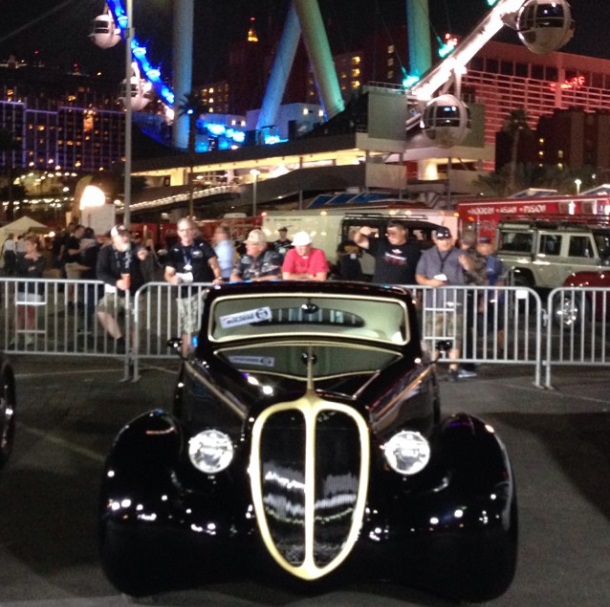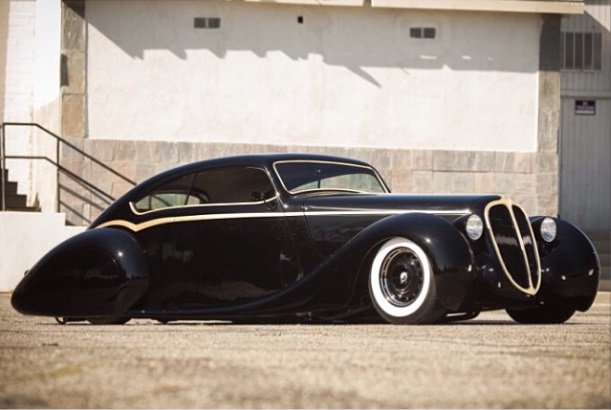 Source: Rick Dore's Instagram