Kylie Jenner Shows All the Kardashians' Matte Black Cars Off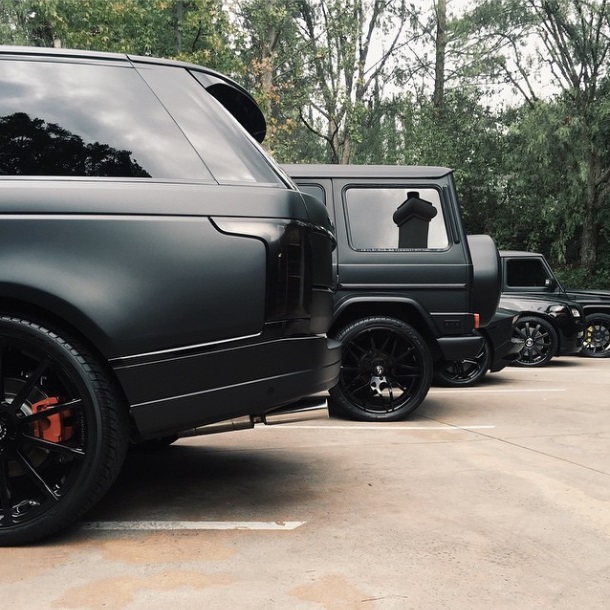 Kylie Jenner posted this picture to Instagram showing off the whole Kardashian clan's matte black cars.
Kylie's matte black G-Class is probably in the lineup, as is Kendall Jenner's flat black Range Rover. The other G-Class could be Kim Kardashian's G63 AMG, or Rob Kardashian could have murdered his out.
Kanye and Kim Kardashian's Lamborghini Aventador is in the driveway, which means it does get driven around. That's a huge point for MR. and Mrs. West right there. Next to that is Kim's Rolls Royce Ghost.