Jerry Seinfeld's Porsche 911 In Powder Blue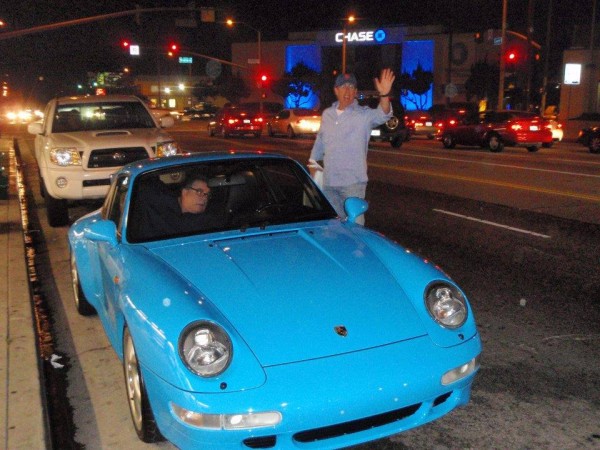 Jerry Seinfeld drives around in the last air cooled Porsche 911 ever made. Seinfeld was spotted with Jeff Garlin running errands in his powder blue Porsche 911, which was the last of the Porsche 993 generation and the last air cooled Porsche ever made. Jerry Seinfeld's Porsche 911 even has the California license plate "LAST" to signify that it is the last air cooled Porsche.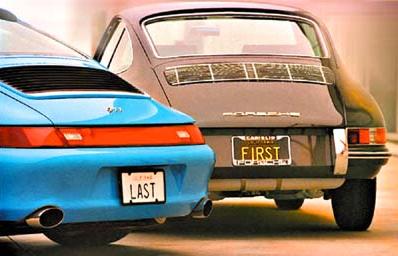 Jerry Seinfeld is a well known car collector and Porsche enthusiast. Seinfeld is rumored to own a Porsche 959, the ultra low production twin-turbo all-wheel drive Porsche super car built as a homologation model for the rally car that Porsche campaigned in the now banned Group B rally races. The Porsche 959 is credited by many as the car that allowed Porsche to continue selling the iconic 911 in an age where Ferrari and Lamborghini were leaving it in the dust with their more expensive mid engine supercars and Chevy was outrunning it in the much less expensive front engine Corvette. Instead of withering in the limbo between the retirement-present-to-yourself Corvette and the more-money-than-you-know-what-to-do-with Ferraris and Lambos to be bought by old money and sports car purists, the 959 gave the 911 a halo car, the engineering and technology to compete on the world stage , and a honest to goodness supercar, The 959 had all-wheel drive, 450-horsepower and did 0-60 miles per hour in 3.9 seconds. To paraphrase the Black Eyed Peas, back in 1986 the 959 was so two thousand and eight and everyone else was so two thousand and late.