Joe Rogan's Super Fast Supercar Porsche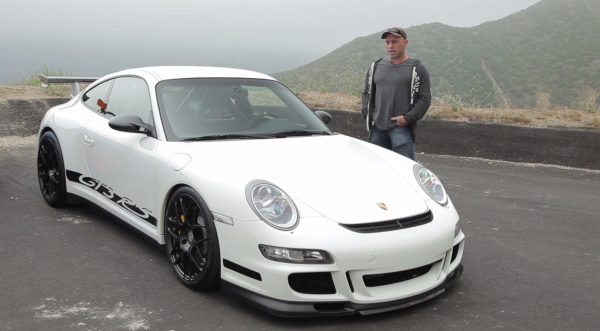 Joe Rogan has a long history of cool sports cars. When he first started hitting it big in Hollywood he bought a 1994 Toyota Supra Turbo, then followed that up with an Acura NSX, then a Porsche 911 996 Turbo that he managed to break five times (sounds about right for a 996) before trading it in for a 911 997 GT3. It was then that Joe found a car that he really loved. Rogan says that he loved the raw feel of the GT3 RS so much that he bought another and sent it off to Sharkwerks directly from the dealership for the 3.9-liter engine upgrade. The Sharkwerks upgrades are good for 85 horsepower, bringing Joe Rogan's Porsche 911 GT3 RS up to 500-hp from its naturally aspirated flat-six cylinder engine.
Proving that almost everything that isn't 100% objective about about cars is subjective, that same Porsche that Joe Rogan called raw and has a reputation as barely fit for the street was driven by Youtube personality Matt Farah, who waxed poetic about how comfortable the car was.
"You shouldn't be allowed to buy a car like this and drive it on the ____ing road"
Image via Celebrity Cars Blog