Paul George's Ferrari 458 Italia
Paul George has some free time on his hands and can't do much frolicking outside. Just like most people stuck inside, he did some shopping to make himself feel better. Unlike most people, Paul George's consolatory shopping included a Ferrari 458 Italia. George already had a Ferrari F430, so it's no surprise he'd buy another.
I know what you're thinking: the guy's got a broken leg, how is he going to drive a tiny sports car? He's not, but like a girl buying a dress she'll fit in once her diet shaves off 15 pounds, he's got something to look forward to. Unlike the skinny dress reward, the Ferrari probably won't end up in Savers in two years with the original tags still on it.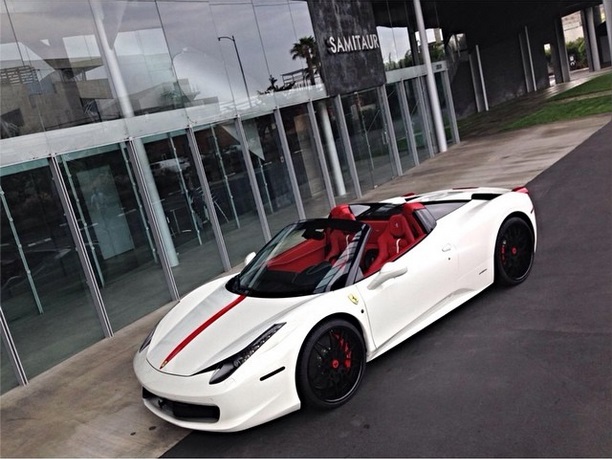 Shoutout my guy @roadstarrmotorsports for gettin me right again.. He hooked this one up! Although I can't drive for a while I can still look at it!!! #FerrariBoyz #458 #OneofOne #CantWaitToGetBetter #AlwaysWantedOne #Italia #DreamCar #NowIGotIt #Blessed – Paul George's Instagram