Kanye and Kim Kardashian Leave the Armored Car at Home and Take the Lamborghini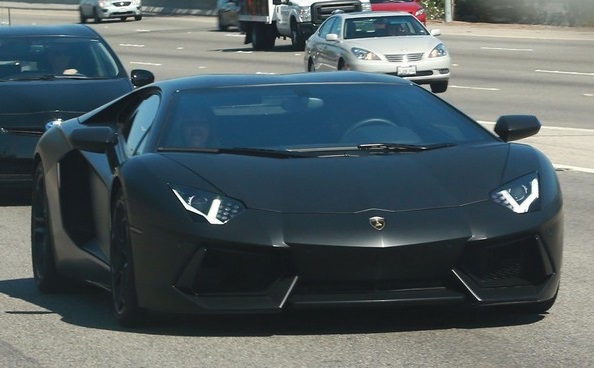 It must be so frustrating to look at your garage and see one the most exciting cars ever made and know that because you have to take the baby and all accoutrements along for the trip, you have to leave the Aventador parked. Kanye West and Kim Kardashian took their Lamborghini Aventador out for a spin recently, leaving the million dollar armored Dartz Prombron Iron Diamond and the armored Chevy Kodiak at home. They must have assumed they could just outrun anything dangerous in the Aventador.
And they probably can, the Aventador is powered by a 6.5-liter V12 engine with 690-horsepower and 510 lb-ft of torque. The 3,470-lb Aventador does 0-60-mph in 2.9-seconds and the 1/4 mile in 10.6-seconds and has a top speed of 230-mph. There isn't much on wheels that can match that.
Image via Zimbio.