Kevin Hart's Mercedes-Benz SLS AMG and Ferrari 458 Italia
Kevin Hart is making headlines today for being a terrible employee and getting called a mean name because of that. Hart refused to promote one of his movies on Twitter unless Sony paid him three million dollars, and it came out recently that a Sony exec called him a whore in a private email to another exec. Being called out for your selfish behavior can be a traumatic experience, so Hart let his fans know that he will be ok, saying "I refuse to be broken" in a message posted to Instagram.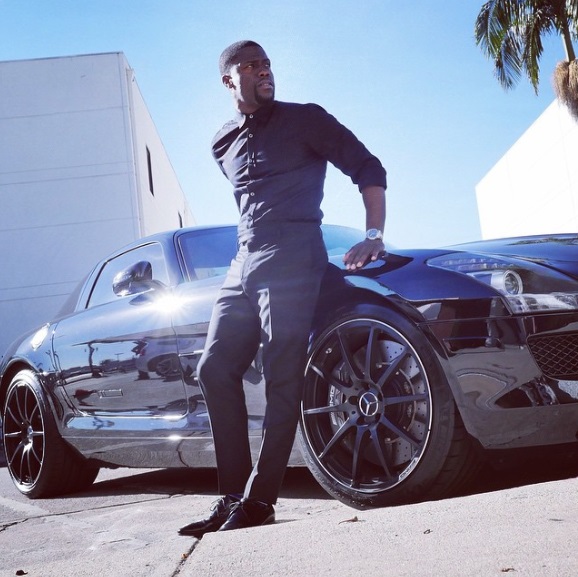 When it costs a film studio $3 million to get you to tweet promotions for your own movies, you can afford to splurge on cars. In addition to the Mercedes-Benz SLS AMG Hart was arrested for DUI in, he has a Ferrari 458 Italia. Either one of those cars will look more impressive next to a private jet than his Suburban.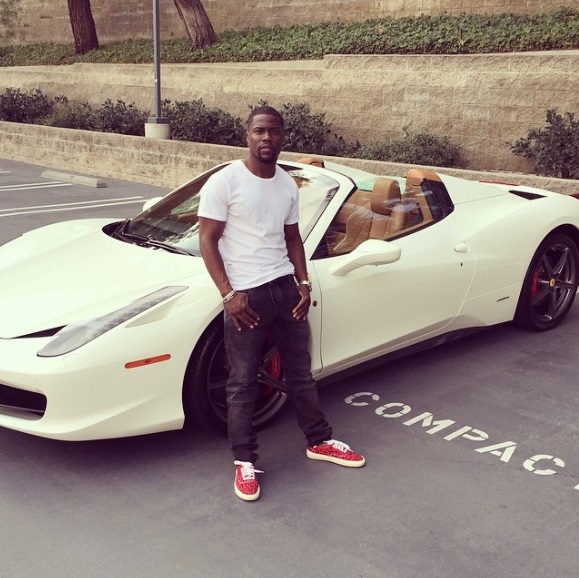 Images via Kevin Hart's Instagram