Lower Car Loan Payments Possible by Trading Used Car in For New
If you're making auto loan payments on a three-year old vehicle, you're in luck. By trading in that three-year-old used car for a new car, it's possible to have lower monthly car loan payments.
The recent increase in used car values combined with low auto loan rates mean that consumers might be able to score lower monthly payments on a new vehicle, according to analysts at Edmunds.com.
"By taking advantage of these unusual market conditions, consumers who purchased cars three years ago may be able to get top dollar for their trade-in, lower their monthly payments and get a new car, all at the same time," said Ivan Drury, Edmunds.com analyst.
The auto information site says that trade-in values for three-year-old cars were up 10.3 percent in October 2010 compared to October 2007, while auto loan rates on 60-month loans are down from an average of 7.4 percent in October 2007 to 4.7 percent in October 2010. By trading in the current vehicle with the higher auto loan rate for a new vehicle with a lower auto loan rate, Edmunds.com says shoppers can save hundreds to several thousand dollars over the life of the loan.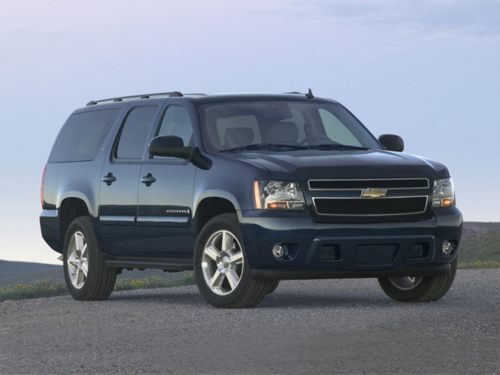 Used Chevy Suburbans have seen their value rise more than 25 percent recently, which is great if you have one to trade-in or sell.
"It is a terrific time to sell a used car since they are in high demand right now," said Joe Spina, Edmunds.com analyst. "That is especially true for cars that are three years old and newer since they often qualify for automakers' certified pre-owned vehicle programs, making them quite valuable to dealers who can sell them for a premium after certifying them."
Another option for consumers who want a lower monthly auto loan payment is to refinance. Both options require good credit though. If you want to qualify for a low interest rate on a new car loan or a lower rate on your current car loan by refinancing, you generally need a good or great credit score (about 650 and above).
Edmunds.com found that certain three-year-old vehicles have actually increased in value from a year ago (see below).
Vehicle / October 2010 Value / October 2009 Value / % Change
Chevrolet Suburban $26,398 $20,538 28.5%
BMW X5 $38,605 $31,084 24.2%
Chevrolet Tahoe $23,926 $19,771 21.0%
Jeep Wrangler $20,231 $17,096 18.3%
Hummer H2 $33,570 $29,478 13.9%
Toyota Tacoma $18,269 $16,317 12.0%
Hyundai Tucson $13,608 $12,202 11.5%
Dodge Dakota $14,884 $13,469 10.5%
GMC Canyon $14,746 $13,553 8.8%
Volvo V70 $21,309 $19,957 6.8%