Volvo Recalls 6,000 Vehicles For Engine Problem
Volvo is recalling 6,046 vehicles for a software problem that could cause the engines to stall. The recall affects select 2011 Volvo S60, S80, XC60 and XC70 vehicles.
Volvo says the software calibration for the fuel cut-off function in the engine control module is too sensitive. This could cause the engine to suddenly stall, which could cause the vehicle to crash, the NHTSA reports.
Volvo dealerships will update the software free of charge for owners of affected vehicles. The recall will start on or before Dec. 10.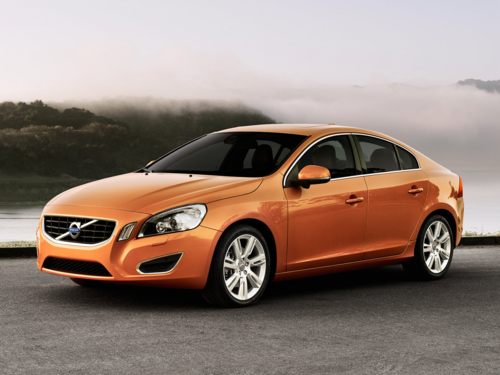 The 2011 Volvo S60 is included in the software recall, and has a $399 lease incentive this month.
If the recall doesn't bother you, Volvo is offering 0 percent auto loan financing through Tuesday. Volvo's 0 percent car loan deal is good up to 36 months on the 2011 XC60 and S60. For up to 72 months, shoppers can receive 2.9 percent auto loan financing on the 2011 XC70 and S80.
Volvo is also offering a 36-month lease deal on the 2011 XC60 and S60 for $399 a month with $4,293 due at signing. The 2011 S80 is also $399 a month, but requires $4,560 at lease signing. For 48 months, shoppers can lease the 2011 XC70 for $389 a month with $4,060 at signing.
New Volvo vehicles also come with the safe and secure package, which includes a five-year warranty, five-year wear and tear coverage, five-year complimentary factory scheduled maintenance and five years/unlimited miles roadside assistance.