Mazda Continues Sign and Drive Lease Deals in November
Mazda is continuing its sign and drive lease incentive through November on several models. Another carryover from October is 0 percent auto loan rates on most remaining 2010 Mazda vehicles.
Mazda's sign and drive lease deal is good for 42 months on the 2011 Mazda3 sedan and Mazda3 five-door, 2010 CX-7 and 2010 CX-9. The four-door Mazda3 is $209 a month, while the five-door version is $239 a month. The CX-7 can be leased for $294 a month, while the CX-9 is $381 a month. You still have to pay tax, title and fees with this incentive.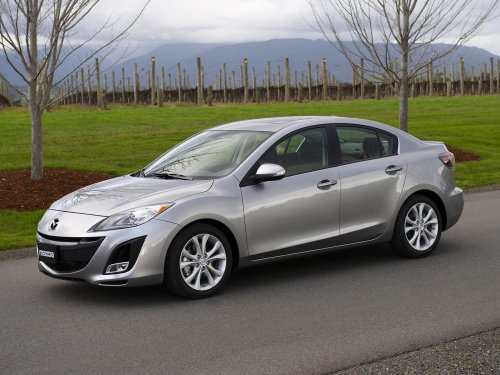 New 2011 Mazda3 cars have sign and drive lease incentives in November.
Mazda is also offering 36-month auto lease incentives in November on the 2011 MX-5 Miata and 2011 Tribute.
Mazda's 0 percent auto loan financing is available in November for up to 36 months on the 2011 Mazda3, 2011 Mazda3 five-door, 2010 Mazda5, 2010 CX-7 and 2010 Tribute. For up to 60 months, shoppers can take advantage of 0 percent auto loans on the 2010 Mazda3, 2010 Mazda3 five-door, 2010 Mazda6 and 2010 CX-9.
The 2010 Mazda6, 2010 Mazda5 and 2010 and 2011 Mazda3 also have up to $750 in customer cash on top of their 0 percent auto loan rate incentive. Mazda also has low auto loan rates on select new 2011 models this month.
Incentives listed are for the southeast region. They may differ depending on where you live. Check Mazda's site to find the incentives in your area.