Mila Kunis' Bad Interview and Her Car Collection
Mila Kunis had a great bad interview with an awkward Chris Stark from Radio 1 in the UK. The interview starts off with Stark proclaiming that this is his first interview and he's very nervous and Kunis encouraging him. Stark takes the encouragement to heart and proceeds to tell Mila all about his passion for Jager Bombs, Lad Bombs, which are like Jager Bombs only you drop the Jagermeister into a double-vodka Redbull, about his favorite pubs, his hilariously named friends (Chango the Beast is one) and football clubs. During the interview he managed to ask Mila Kunis out three times. Kunis seems to love the interview. You can tell she answers the same questions all day long when she talks to the media so hearing about a chicken restaurant must be a welcome respite from the monotony.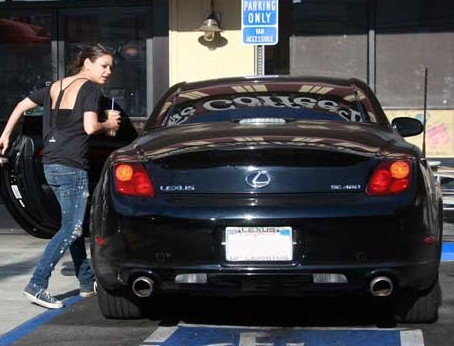 I don't know if Stark and Kunis would last, he seems pretty attached to his mates in London and Mila Mila Kunis is a big fan of convertibles. The weather in England is just not conducive to top-down driving. She owns a Lexus SC430, which has a folding hard top. A bit of trivia: the Lexus SC430 was the last new car offered with a tape deck up until 2010, the last year of the SC. That's at least a decade after music stores stopped carrying cassettes and in fact it's after the vast majority of music stores stopped being in business.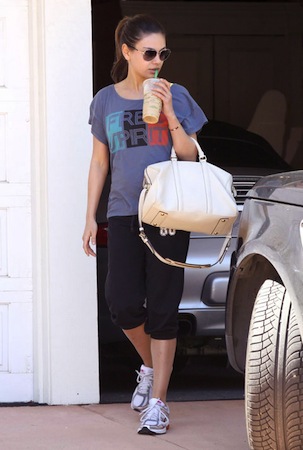 Mila Kunis also has a Porsche 911 Cabriolet, which is probably faster but certainly less unique than the SC430. For rainy days or when she needs to haul more than she can hold in her arms, Kunis also has a Range Rover.
Images via Celebrity Cars Blog.