New Site Shows How Car Purchases Affect U.S. Economy
If it's important to you that you buy American for your next new vehicle purchase, there is a new website to help you narrow down your choices. AmericasGotProduct.com rates manufacturers and specific models from one to four stars based on where the vehicle is built, whether or not it has a minimum of 50 percent American parts and whether or not the automaker has U.S. headquarters.
"Americans have become complacent with their thinking that we don't manufacture much in this country any longer," said Chris Kilcullen, CEO and founder of AmericasGotProduct.com, in a statement. "The purpose of our site is to not only show some of the thousands of products that are manufactured domestically, but to also demonstrate that every time we purchase an American-made product, we in turn produce paychecks and profits that impact communities all over the United States."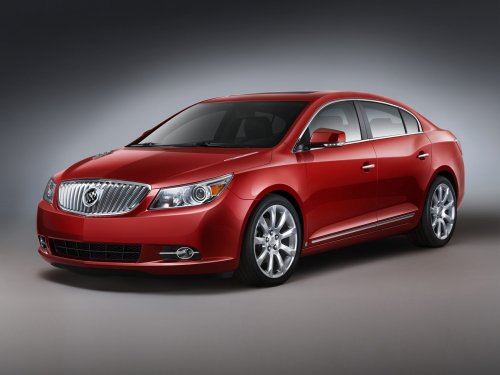 Domestic cars, like the Buick LaCrosse, received four out of four stars on the site.
Audi, Jaguar, Kia, Land Rover, Lexus, Porsche, Scion, Suzuki and Volvo all received no stars on the site, while manufacturers like General Motors, Ford and Chrysler scored the highest.
"The purchase of an Audi leaves a negative economic footprint on our economy because nearly every dollar you spend with this manufacturer leaves this country after retail commissions and marketing dollars," the company says.
More than 100 vehicle models are currently produced in 35 communities and 15 states, which helps keep consumers' money in the U.S. to help our economy, Kilcullen said. AmericasGotProduct.com says it will soon start rating major appliances, electronic devices and other products.