Nyjah Huston is an 18 year old professional skateboarder who has won more prize money than any other skateboarder ever. That's right, Nyjah Huston at 18 has already surpassed Tony Hawk's winnings, due in large part to the fact that skateboarding has become much more mainstream and attracted much larger sponsors since Hawk turned pro in 1982. That doesn't mean that Huston hasn't accomplished a lot, he won his first contest at age 10 and has been featured in skate videos since age 11.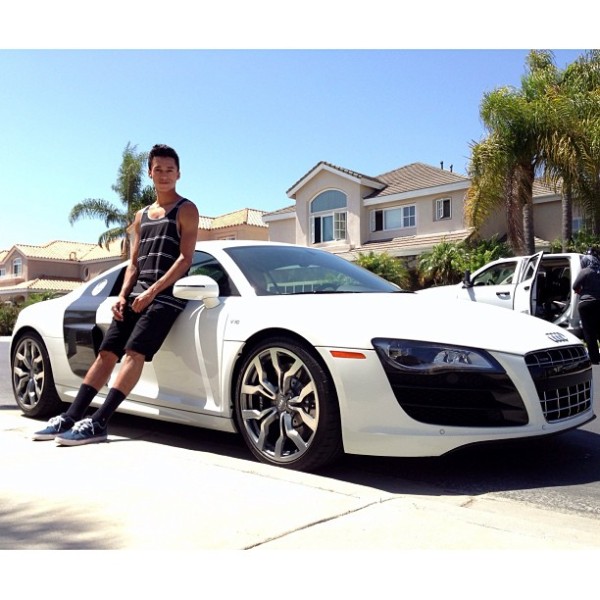 Nyjah Huston posted a photo of his latest prize on Instagram, a brand new Audi R8. Nyjah won't be able to pull any 720s in his R8 unless he spins it off the road, which he hopefully won't. The R8 will, however, be able to take him from a standstill to 60-mph in 3.7 seconds and keep going up to 198-mph with the 550-horsepower V10 engine.
If Nyjah Huston weren't the most prize winning skateboarder in history, he might have gone with something a little more affordable, like the Audi S5. The Audi R8 starts at $114,900 for the V8 model or $164,700 for the V10 model.
Image via Celebrity Cars Blog.