Obama's Chrysler on Sale for Outrageous Price
President-Elect Barack Obama caught some flack for driving a gas-guzzling, HEMI-powered Chrysler 300C, so he traded it in for a more earth-friendly Ford Escape Hybrid. The bidding on the future president's car starts at $100,000, but it only has 20,000 miles and still has the remainder of the factory warranty.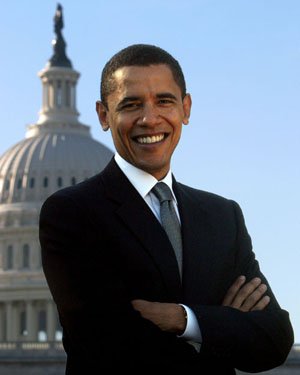 The Web site for the car,
www.obamas300c.com
, points out that a waffle half eaten by the president-elect sold for $20,000 recently. While the Chrysler doesn't come with any saliva residue (which is useful if you plan on creating an army of Obama clones), it can seat five comfortably.
Pope Benedict XVI's old VW Jetta
sold for a quarter million dollars in May
. Even with the economy in the dumps, it's hard to imagine a wimpy little Jetta outselling a HEMI-powered monster, so expect Obama's Chrysler to be close to that.
The actual 300C owned by Barack Obama.
Obama's 300C image via obamas300c.com