Porsche's Two-Year Auto Leases Are Popular Option For Shoppers
Porsche is offering luxury shoppers short-term auto leases for its 911 sports car. While most auto leases are 36 months long, Porsche is promoting the two-year leases to help compensate for a shortage of low-mileage used Porsches, Automotive News reports (via AutoWeek.com). In addition to the two-year lease deals on its 911, Porsche is offering a six-month lease pull-ahead incentive on all its vehicles.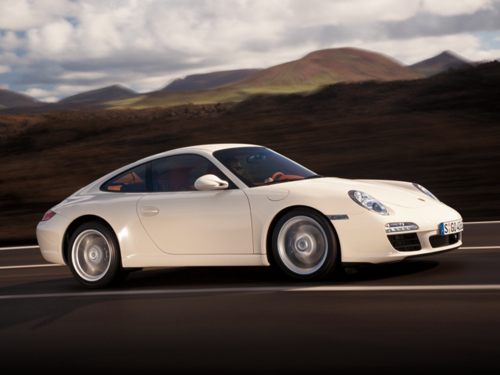 Porsche vehicles can be leased with several different mileage options. Porsche offers lessees annual mileage allowances of 5,000, 7,500, 10,000 or 15,000. A typical auto lease comes with 1,000 miles a month or 12,000 per year. Porsche also offers shoppers a single-payment lease, where the entire amount of the monthly lease payments is paid up-front. This is usually a cheaper option because the lessee isn't paying interest on the monthly lease payments if they're paid up-front.
According to Automotive News, Porsche discounted the 911's monthly auto lease payment by about 10 percent to $1,263 on a two-year lease. Michael Bartsch, COO of Porsche Cars North America, told Automotive News they could offer more attractive lease payments on the 911 because of increased residual values and lower interest rates.
Porsche doesn't specify on its site how much money is required at lease signing. On its site, Porsche says lessees will only have to front minimal cash out of pocket at lease signing.
According to Porsche's payment estimator, a $78,750 base 911 can be leased for $1,359.22 a month for 24 months with 10,000 miles a year. By stretching the lease out to three years, the monthly payments will be $1,208.13. A four-year lease on the same 911 would cost $1,136.86 a month.
Used car values and prices are up, so it's no surprise Porsche would entice shoppers to lease for a shorter term so it can have more options to sell its used car buyers when the cars come off lease. Bartsch told Automotive News that 22 percent of all 911 lessees have chosen the 24-month auto lease rather than the 36-month option so far this year. That is more than double the 10 percent of shoppers who chose two-year leases on the 911 before the incentive.