Volkswagen Voluntarily Recalls 71,000 Jetta Sedans for Wiring Layout Problem
Volkswagen of America, Inc. is voluntarily recalling 71,043 2011 model-year Jettas for a problem with the wiring of the anti-theft alarm system and horn. Volkswagen wants to reconfigure the wiring layout associated with both the alarm system and the car's horn.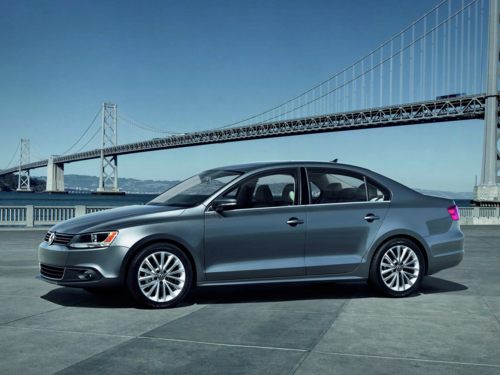 Volkswagen says there have been no reports of any injuries or accidents related to this wiring layout problem. The recall affects Jetta sedans from the 2011 model year built between March 2010 and March 2011. Volkswagen says it will contact affected owners through first class mail as to how it will fix the wiring layout and when. VW didn't say when the recall would begin. If any affected owners have questions about the voluntary recall, they can contact Volkswagen Customer Care at 1-800-822-8987.
Volkswagen's redesigned 2011 Jetta sedan has been heavily advertised and promoted by the automaker. In March, Volkswagen is offering a discounted auto lease incentive and low auto loan rates on the Jetta during its Going Going Gone Event. The 2011 Jetta S can be leased for $179 a month for 39 months with $1,999 due at signing.
The 2010 version of the Jetta can be purchased with 0 percent auto loan financing up to 60 months in March. The TDI Clean Diesel version of the 2011 Volkswagen Jetta is being offered with 3.99 percent auto loan financing up to 60 months.