Price Difference Between New and Used Cars Gets Smaller
Since the majority of a car's depreciation happens during the first couple years, a lot of car shoppers opt for a used model to save money. But now that new car sales have been so bad recently, dealers are forced to drop the price on new models and offer such huge incentives that the price gap between new and used vehicles is narrowing.
Plus, the demand for used cars has increased, since consumers who are afraid to buy a new car and take on a big car loan are looking more toward used or certified pre-owned. When the demand goes up, so does the price.
CNN Money has a great article on its site
comparing the prices of certain cars and how much it would cost to buy that car as a new 2009 model, new 2008 model, used 2007 model and certified pre-owned 2007 model.
Car shoppers should consider all options when shopping now. They should compare the price of new and used and certified pre-owned. In some instances, for a little bit more, car shoppers can get the model they want brand new instead of used. In other instances, a slightly used version of the new car they want will be much cheaper.
The bottom line is that with the heavy incentives and massive inventory out there right now, consumers can get a great deal on whatever car they choose, new or used.
New Honda Accord (above) or used Honda Accord (below)? Buyers should do their homework on the prices for both to get the best deal.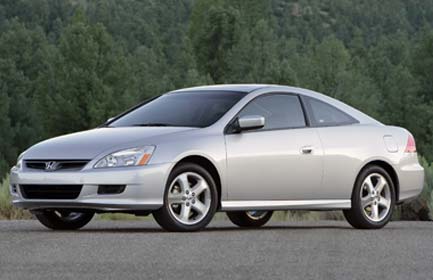 Bottom picture via automedia.com.