Ralph Lauren's Porsche-Based RUF CTR-3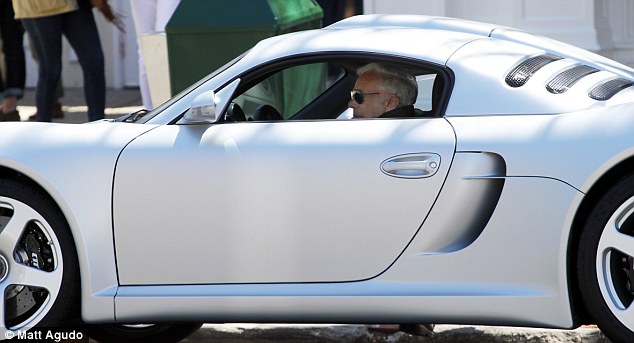 Ralph Lauren, the billionaire fashion designer, was spotted doing errands in his custom Porsche-based RUF CTR-3. The 73-year old Lauren certainly isn't a frail old man clogging up the left lane at 5 under the speed limit, the CTR-3 makes nearly 700-horsepower.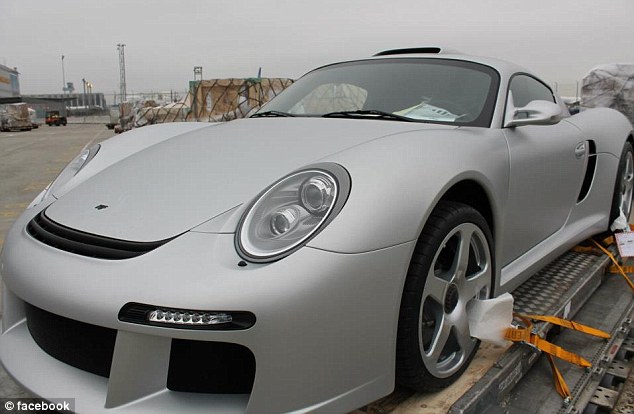 The RUF CTR-3 is a high performance custom car built By RUF on a Porsche chassis. Unlike the RUFs of old that made the company famous as a tuner, the CTR-3 is based on the Porsche Cayman, not the 911. It had been hypothesized that the mid-engine Cayman and Boxster would be the end of the 911, since the mid-engine layout is so much better for performance, and it's telling that the RUF CTR-3 is built on the Cayman platform. The RUF CTR-3 uses a 3.8-liter Porsche flat-six engine with twin turbochargers and 777-horsepower. With a carbon fiber and Kevlar used in the construction, the RUF CTR-3 weighs just 3,030-lbs. That's good for a top speed of over 238-mph and a 0-62-mph time of 3.5 seconds.
That awesome performance doesn't come cheap, a RUF CTR-3 costs about $770,000, according to The Daily Mail.
Images via The Daily Mail.