Revamped Five-Star Safety System Tougher on New Cars
The government's 5-Star Safety Rating System has been overhauled to reflect the improved safety in new cars, trucks and SUVs. With the new changes, it will be harder for a new vehicle to earn the top rank of five stars. Vehicles will still be ranked from one to five stars, with five being the highest.
The Transportation Department's system evaluates vehicles on front-end and side-impact crashes and rollovers. It launched in 1979 and has been revamped for the 2011 model year because so many vehicles were receiving top marks under the old system, making it harder to tell which vehicles were actually the safest, The Associated Press reports.
So far, only the 2011 BMW 5 Series and a version of the 2011 Hyundai Sonata have received five stars under the new system. The best-selling 2011 Toyota Camry received three stars. Only 34 vehicles have been tested under the program's new safety standards. Twenty-two more vehicles will be tested later this year.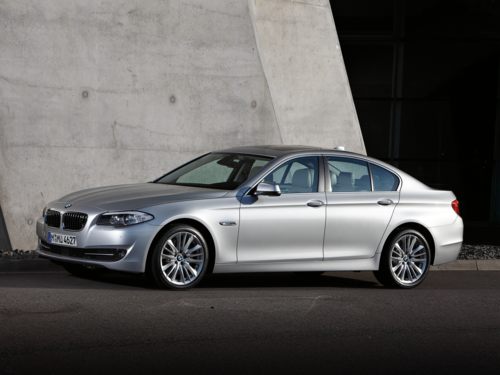 The 2011 BMW 5 Series pictured here and the 2011 Hyundai Sonata are the only vehicles earning five stars so far under the new system.
Under the old system, more than 90 percent of vehicles earned four or five stars. When the system started in the late 70s, less than 30 percent received four or five stars.
"More stars equal safer cars," said Transportation Secretary Ray LaHood. "Through new tests, better crash data and higher standards, we are making the safety ratings tougher and more meaningful for consumers."
The updated safety system includes an overall score, inclusion of crash-prevention technologies and a new test that simulates a car striking a pole.