Rick Ross' Lamborghini Murcielago LP640 SV Roadster For Sale
Rick Ross is well known to be a fan of high end luxury cars. He named his record label Maybach Music and was driving a Rolls Royce when he was shot at in Fort Lauderdale, FL. Rick Ross doesn't just love big body luxury cars, he also has a thing for super powered sports cars. Rick Ross owned a 2008 Lamborghini Murcielago LP640 SV Roadster up until last summer and now the company that bought it from him is offering it for sale on Ebay.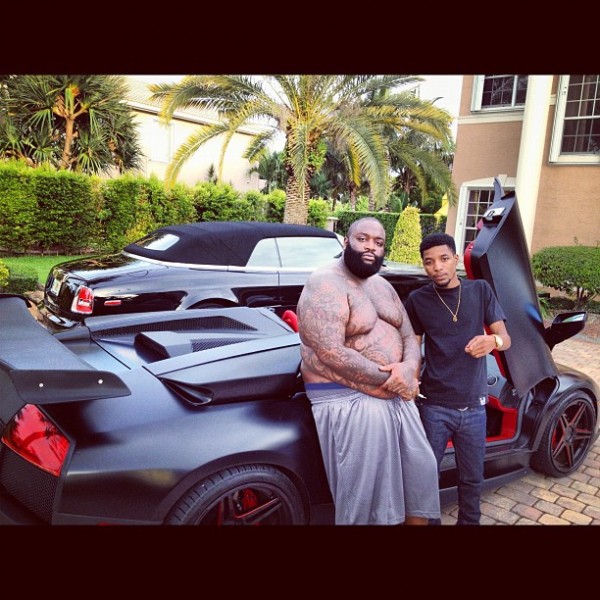 The Lamborghini Murcielago LP640 SV Roadster is the convertible version of the 640-horsepower, 487 lb-ft of torque, 6.5-liter V12 powered Murcielago LP640SV. The LP640SV Roadster is capable of speeds over 200-mph, so if you do buy Ross' former car, don't wear a hat when you drive it – you'll have a lot of ground to cover searching for it.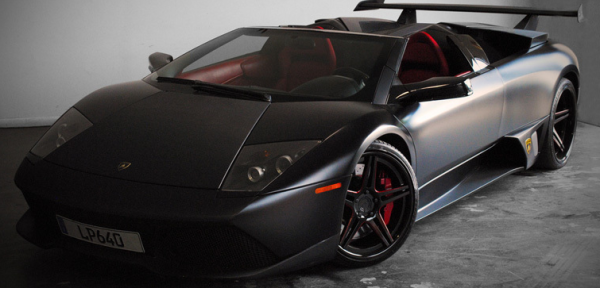 Rick Ross' Lamborghini, which the seller claims was used in several music videos, has a custom matte black paint job along with an aftermarket spoiler, a custom exhaust, a full sound system, Black painted ADV wheels and skid plates in the front bumper.
Images via Celebrity Cars Blog.