Rick Ross Puts Forgiato Wheels on His Rolls-Royce Wraith
Rick Ross bought a Rolls Royce Wraith in December and after six months with the most luxurious coupe in the world, he's decided it needed some freshening up. To make his Wraith a little snappier looking, Rick Ross put some huge Forgiato wheels on it.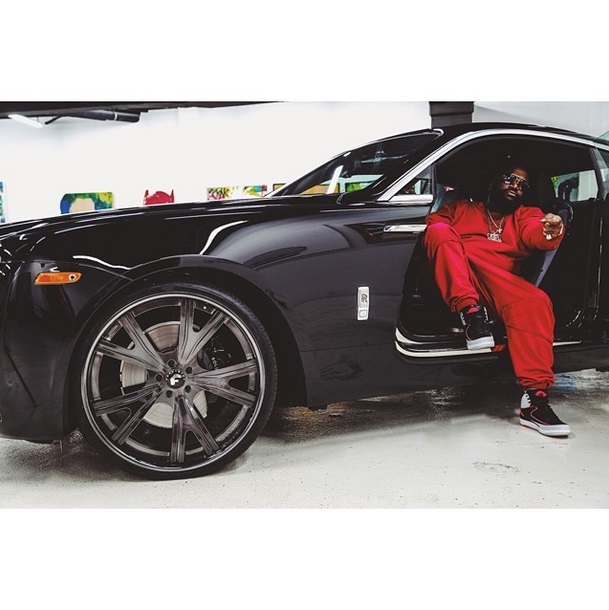 Rick Ross bought the Rolls Royce Wraith a few months after his other Rolls, a Phantom, was shot in a driveby in Fort Lauderdale last year. Hopefully Rick Ross sprung for some bulletproof windows on the Wraith along with his Forgiato wheels.
Image via Forgiato Wheels on Instagram.