Ryan Lochte's Range Rover
Olympian Ryan Lochte drives a custom Range Rover. Lochte posted this picture of his Range Rover with its custom wheels and grill on Twitter last week.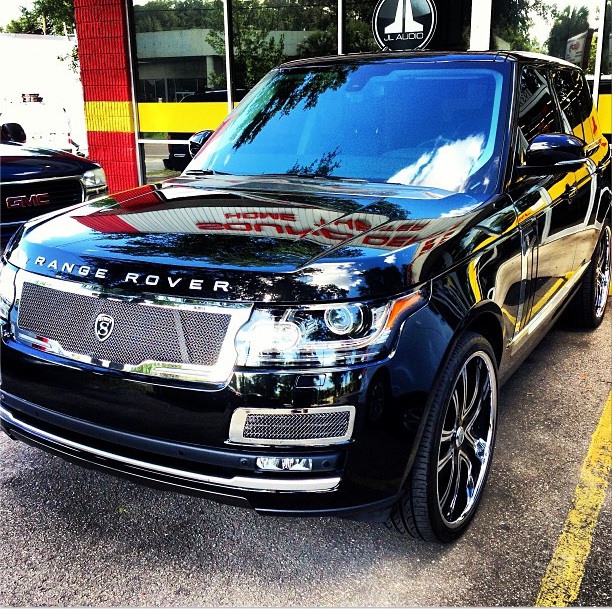 Ryan Lochte loves shiny things, he reportedly spent a large amount of money on a custom grill – not for a car, but for his mouth. That's right, one of our country's Olympians, who act as ambassadors to the world, has a mouth piece like a turn of the century rapper. Ryan Lochte's car, a Range Rover, also has a shiny custom grill, designed by Strut. I only wish that Lochte has posed with his grill on display next to his car's.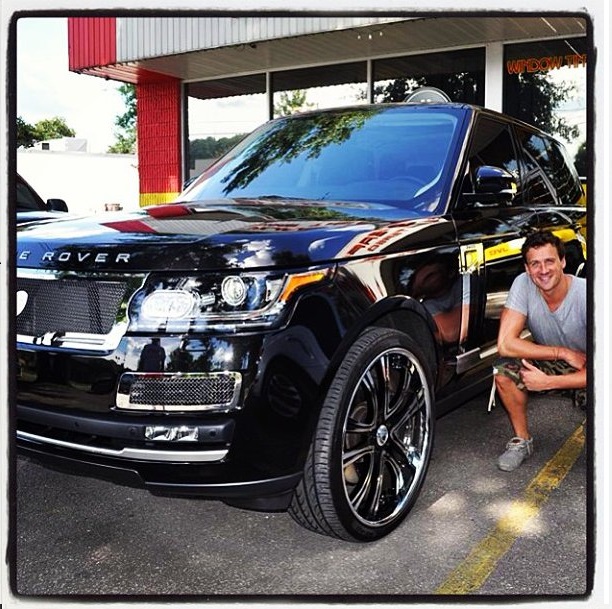 John Hamm took a shot at Lochte while hosting the ESPY awards last week. "It was an amazing Olympics. Usain Bolt proved he is the fastest man on land, Michael Phelps proved he is the fastest man in the water, and Ryan Lochte proved that he is not the sharpest knife in the drawer. Lochte won five medals in London, and only two of them were damaged when he tried to find out if there was chocolate inside."
Ryan Lochte's Range Rover image via Ryan Lochte's twitter.
Ryan Lochte with his Range Rover image via Strut's Instragram.