Sean Kingston's Mom Bought Him A Range Rover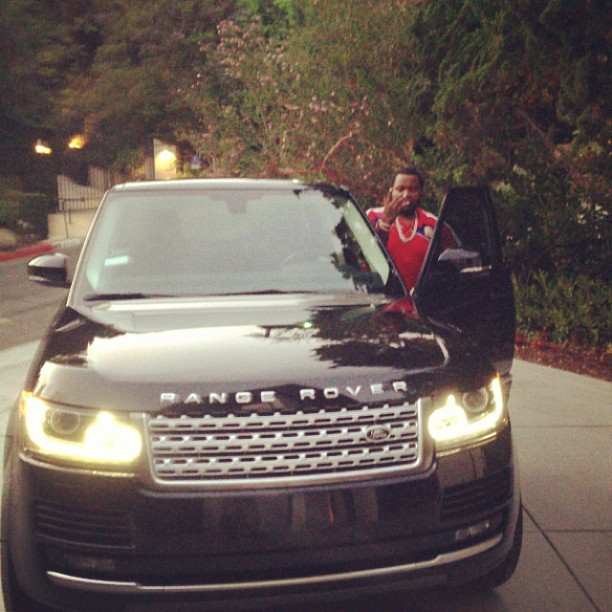 Sean Kingston's mom bought him a Range Rover. The singer got a gift of a new Range from his mother recently and tweeted a picture out, saying "My baby just got here!!!!.. Thank u @mamakingston1.. 1 more added to the collection."
Apparently it's now a pretty common occurrence for rich stars' moms to buy them cars as presents, Floyd Mayweather's mom just bought him a G55 AMG as a 4th of July present. Kingston's birthday is in February, so I'd guess this gift is another 4th of July present, if it was attached to an occasion at all. Sean Kingston's mom also thought her son needed a new SUV. I think it's nice though, that both of these moms who didn't have a chance to spoil their kids when they were growing up, get to buy luxury cars as presents now.
We've already seen Sean Kingston's car collection, and it's certainly not lacking. Kingston has a Maybach, a Rolls Royce, a Bentley Continental GT and a Bentley Mulsanne, in addition to a Range Rover you can see in the back of one of his pictures that might not be his. Maybe Sean got rid of the white Range Rover we saw before, or maybe that one wasn't his and he needed to get somewhere snowy.
Image via Celebrity Cars Blog.