Ryan Sheckler Burns Out In His Ford Raptor
Professional skateboarder Ryan Sheckler knows how to have fun with his Ford Raptor. When he first bought his Raptor, Ryan Sheckler jumped over it on a skateboard. Now, Sheckler is having fun with his 411-horsepower offroad monster in a more traditional way.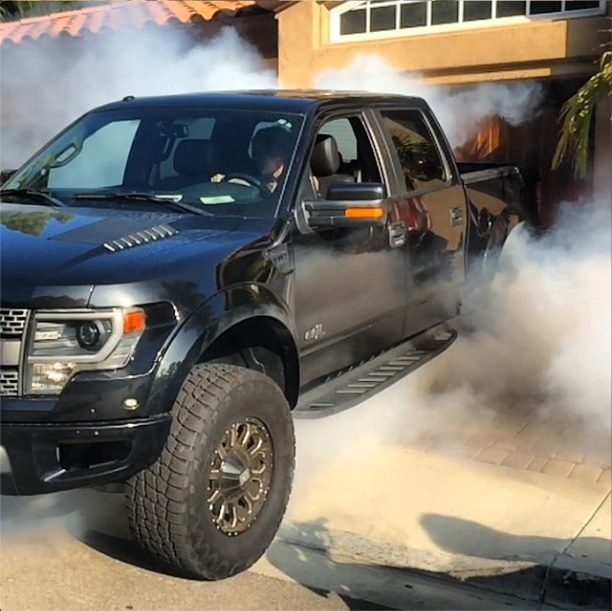 Ryan Sheckler posted this image to Instagram with the caption "Showing @shane_sheckler how to burnout!!! #fordraptor." At least he remembered to shut his garage door before that smokeout.
The Ford Raptor is the ultimate off-the-shelf offroad pickup truck. With a beefed up suspension that has 12 inches of suspension travel, a reinforced frame and a 411-horsepower V8 engine, the Raptor is just about ready to take on whatever you want it to, on or off the road.
Unfortunately Ford isn't building the Raptor for 2015, giving the competition a year to try to catch up while they figure out the nuts and bolts of building a Raptor on the new 2015 F-150 platform.