Travis Barker's 2015 GMC Sierra 2500 SEMA Truck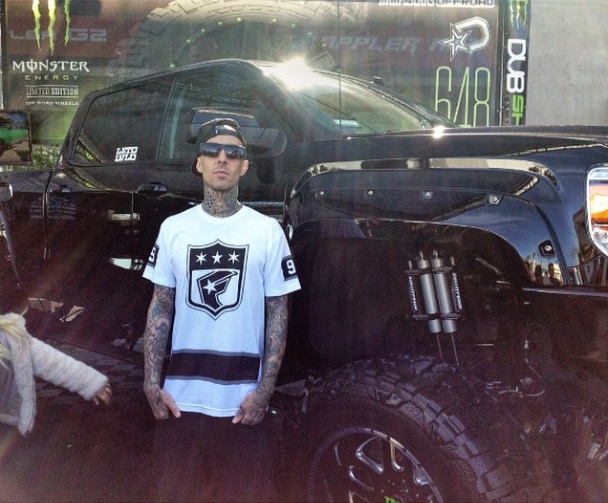 Travis Barker, who is famously a car nut and has a tattoo of the Cadillac logo, is at SEMA this week showing off his new truck. Travis Barker's truck is a 2015 GMC Sierra 2500 that has of course been fully customized.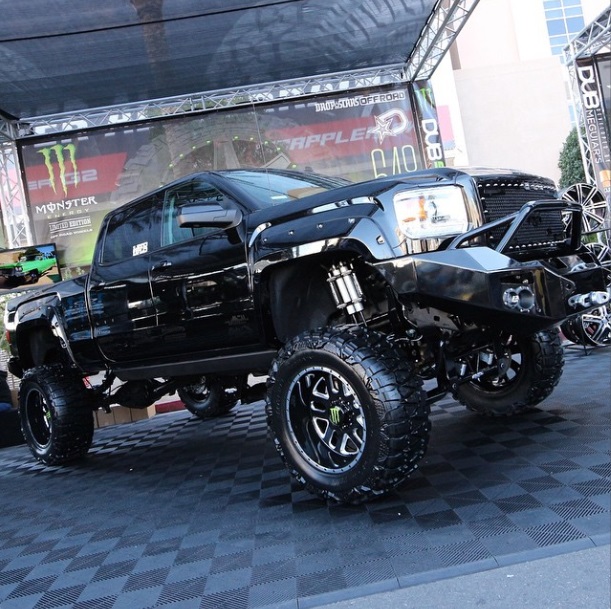 Travis Barker's GMC 2500 was built by Dub and Monster and has a huge lift with Monster Energy TIS wheels and parts by Bulletproof Suspension, K&N Filters, Rigid Industries, , Bushwacker, Factor 55, Gibson Performance Exhaust, Rugged Ridge and Fab Fours Bumpers.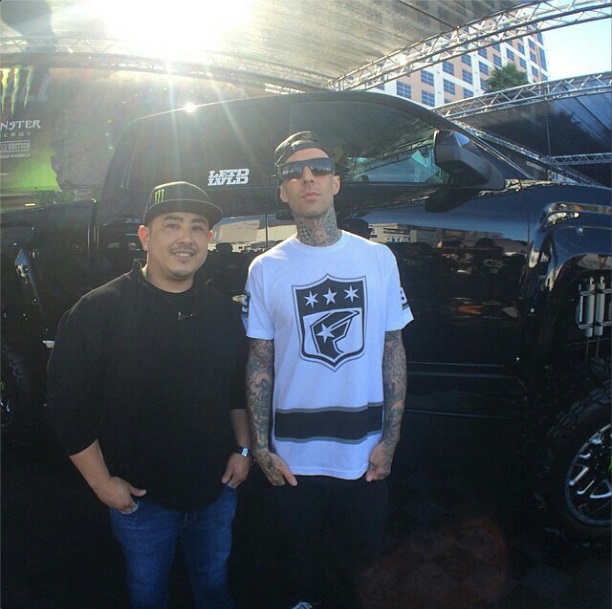 Travis Barkers car collection is mostly classic, clean cars that look like they've been customized by someone who has the ability to start with a cohesive vision and build an entire car to match that vision. The SEMA truck doesn't exactly fit that mold, but it's a roilling billboard for parts suppliers, so its job is to be obvious, not subtle. Besides, Barker needs a daily driver and tow rig, which the truck has to be fully equipped for.
Image via Dub Magazine's Instagram