Scion Expanding, Redesigning Lineup, Discounts Expected on Older Models
Scion, which is a favorite among younger car shoppers and first-time buyers, is expanding its three-model lineup. Financing a Scion vehicle is attractive for shoppers with limited credit history or those who have less-than-perfect credit scores, as the minimum credit score requirement to lease a Scion is lower than what's required to lease a Toyota vehicle, for example.
As Scion introduces new or redesigned models over the next couple years, shoppers can expect discounts on outgoing or older models and more attractive incentives.
Scion is adding a rebadged version of the Toyota iQ minicar early next year, AutoWeek.com reports. The iQ would be a good city car, since it is barely 10 feet long and has no trunk space. The iQ has 10 airbags and good gas mileage.
Scion is introducing a third generation of its xB crossover in the summer of 2012 as a 2013 model. The xD will also be redesigned for the summer of 2010 as a 2013 model. Scion recently unveiled its redesigned 2011 tC coupe that will hit dealerships this fall.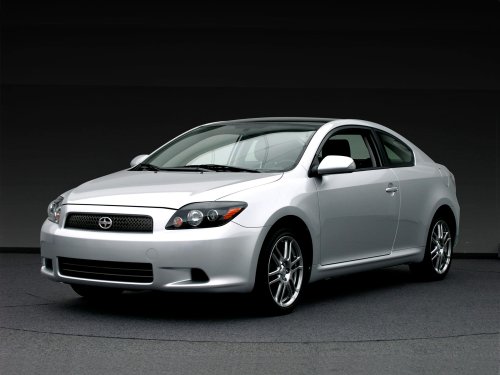 Once the 2011 Scion tC hits dealerships, shoppers should be able to find big discounts and better incentives on the older version, pictured here.
The Hako concept coupe may go into production, but nothing has been announced yet, AutoWeek.com reports. A small pickup truck may also be added to the Scion lineup, as well as a compact performance vehicle.
Scion offers good incentives for younger shoppers or shoppers with lower credit scores. Scion generally only offers auto lease incentives on its three models, but the monthly payments are low and the down payment is much smaller than most leases require.
Scion also accepts auto lease applications from shoppers with a 650 minimum credit score, while most Toyota models require a 720. Scion is a good choice for those with a limited credit history or those who are trying to rebuild credit.
In September, Scion has three lease incentives, which are expected to be similar in October. The 2010 Scion xD is $187 with $837 due at signing, while the xB is $199 a month with $849 at signing. The Scion tC is $256 a month with $906 due at signing. All three of Scion's leases are 36 months long.