Shia LaBeouf's Custom Checker Cab Hot Rod
Shia LaBeouf might be one of the first mainstream actors to have sex on screen when he stars in Nymphomaniac. Two different versions of Nymphomaniac will be released, one including unsimulated sex scenes. LaBeouf has said that he is willing to participate in that sex scene if the director wants him to, according to MTV. No word on whether LaBeouf then asked the director if he could participate in the audition process for the female lead in the movie and that scene be acted out in entirety to ensure that the two actors had chemistry.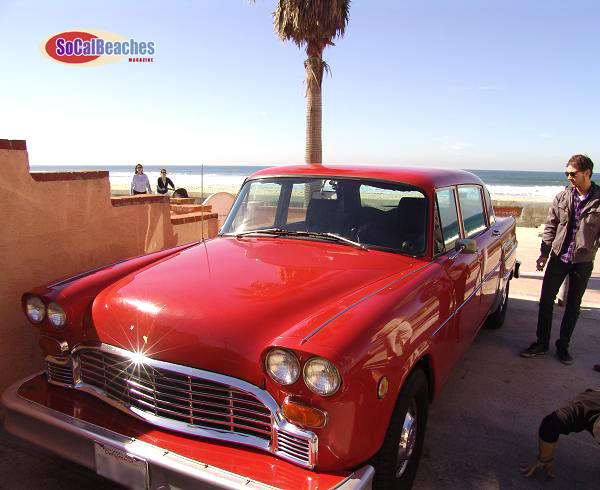 Shia LaBeouf bought a red 1975 Checker Marathon a few years ago and when Socal Beach Mag asked him why he'd pick such an oddball car he answered "Why by a Rolls Royce when I can buy a Checker." Since then, LaBeouf has painted the Checker flat black, giving it a hotrod look. I can only assume that LaBeouf bought one of the Checkers that came with a small block Chevy 350. If so, it's a good bet that he used some of the staggering aftermarket for that engine to give the Checker a bit more getup than its factory 145-horsepower provided when combined with the cab's 3,700 lb curb weight.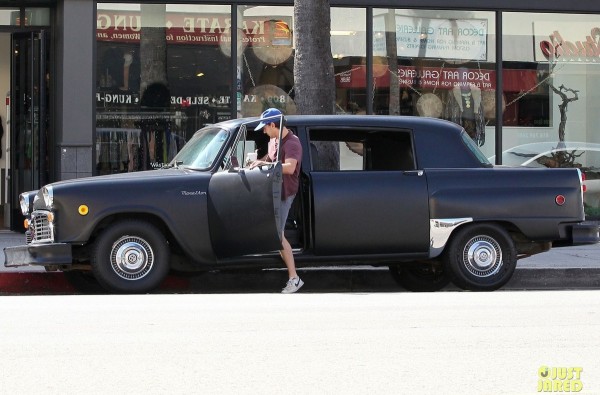 The Checker Marathon is the name for the civilian version of the Checker cabs that saw ubiquitous use through the 1980s. The Checker cab is instantly recognizable as a taxi. Watch any movie from the 70s or 80s that shows a taxi and it's sure to be a Checker. One of the reasons the Checker was so popular as a cab was that is seated eight. Three people could fit on both the front and back bench seats, nothing special about that. The interesting part is that rear seating area was so spacious that two jump seats could be used to fit five people in the back, all in a car that could navigate New York's crowded and cramped city streets.
Red Checker Cab image via Socal Beach Mag.

Black Checker Cab image via Just Jared.