Toyota Expands Lexus GX 460 Sales Freeze Worldwide, Tests All SUVs
Following the "don't buy" warning from Consumer Reports this week on the 2010 Lexus GX 460 SUV, Toyota says it has stopped all sales of the seven-passenger SUV worldwide, a day after it suspended sales in the U.S. because of risks of a possible rollover accident.
The global sales halt may delay Toyota's plans to launch the Lexus GX 460 in China in the next few weeks, the Detroit News reports.
Toyota also said it is testing all its sport utility vehicles for similar rollover safety concerns after the Consumer Reports warning. The automaker said Thursday it had not decided yet whether it will recall the Lexus GX 460, the AP reports.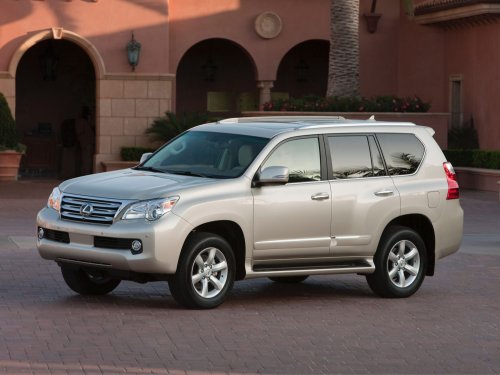 These moves show that Toyota is trying to fix its damaged reputation by trying to respond more quickly to safety concerns after the U.S. government accused the automaker for withholding information and delaying a recall for faulty accelerator pedals.
This latest potential safety problem has been added to Toyota's laundry list of image-related troubles, including the recall of more than eight million vehicles for unintended acceleration problems. Toyota also had a separate recall for possible brake problems on its Prius hybrid. Toyota was issued a $16.4 million fine from the U.S. Transportation Department, the largest possible penalty, and has until April 19 to decide whether to fight it.
National Highway Traffic Safety Administration Spokeswoman Julia Piscitelli said in a statement the agency was testing the Lexus GX 460 to ensure it complies with federal safety standards on electronic stability control and to understand how Consumer Reports reached its conclusions, the AP reports.
"It is our belief that ESC should prevent the kind of fishtail event described in CU's tests," Piscitelli said.
Toyota is also trying to duplicate Consumer Reports' tests, but the magazine reportedly declined Toyota's request to grant it access to its test track.
The Lexus GX 460 is the sister vehicle of the Toyota 4Runner SUV. Consumer Reports said the possible rollover problem did not occur during similar tests on the Toyota 4Runner.