Biggest Vehicle Discounts For Next 30 Days Come From Domestic Brands
The automakers with the biggest discounts in April come from the Detroit Three, with Chevrolet, Jeep and Ford offering the most money off certain models. TrueCar.com has forecasted the best deals available for the next 30 days, and their data shows car shoppers which automakers and brands have the most incentives and largest discounts.
TrueCar.com also looked at how many days certain models have been sitting in inventory and how flexible the price negotiations can be with certain models. This data can help car shoppers find a great bargain by knowing which manufacturers to research.
According to TrueCar.com's data, the 2010 Chevrolet Cobalt (pictured below) has a 20 percent discount off the MSRP, followed by the Jeep Grand Cherokee, with a 19 percent discount and the Ford Focus, with a 17 percent discount. The top five brands with the biggest discounts on 2010 models are Ford at 14 percent, and Hyundai, Chrysler, Chevrolet and Mercury, which are all at 11 percent off the MSRP.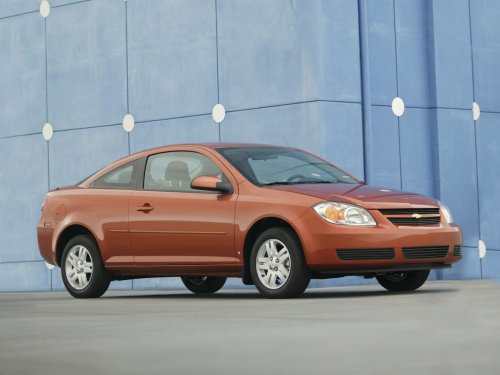 The 2010 models with the largest total incentives (in order) are the BMW M6, Infiniti M45, Nissan Titan, Volvo XC70 and the Chevrolet Silverado 1500.
TrueCar.com's projections show Monday, April 26 as the best day to buy a car and May 2 as the worst day.
The top five most flexible 2010 models in terms of pricing and body type are the Hyundai Elantra, Mazda Tribute, Hyundai Elantra Touring, Honda Accord Coupe and Toyota Tacoma.
The 2010 models that have been in inventory the longest are the Hyundai Sonata at 131 days, Ford Mustang at 98 days, BMW 535i at 97 days, Ford Transit Connect at 90 days and the Kia Forte at 88 days.
"The relative economic recovery we have seen so far this year has already started improving consumer demand for cars," said Jesse Toprak, VP of industry, trends and insights for TrueCar.com, in a statement. "As demand increases – with the consumers who have postponed their car purchase for the last couple of years due to economic uncertainty – we expect prices to start stabilizing, most likely in the second half of the year. This means that the discounts we see a few months from now will probably not be as generous as those we have today. Bottom line: if you are in the market, buy now."