UFC Fighter Anderson Silva's Custom Bumblebee Chevy Camaro
If you've seen one of legendary UFC fighter Anderson Silva's MMA fights, you know he has a flair for the dramatic. Taunting opponents, dancing in the ring, and knocking some of the most dangerous men on the planet uncoscious at will, nobody has shown a total mastery of hand to hand combat like Silva since Bruce Lee. Anderson Silva's automotive taste is also pretty dramatic. Silva drives a yellow Chevy Camaro customized by West Coast Customs to look like Bumblebee from the Transformers movie, only with much nicer wheels.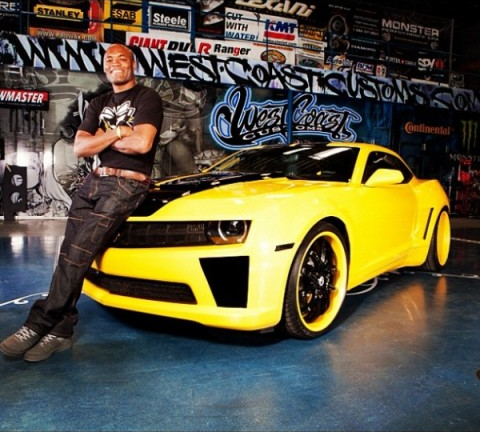 Image via Celebritycarz.com.