UFC Fighter Jon Fitch's Custom Toyota Tundra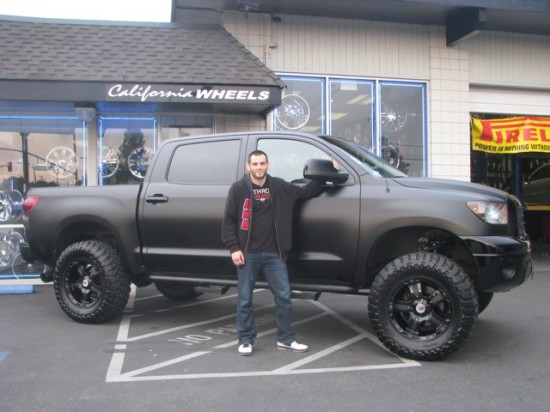 Jon Fitch is a mixed martial artist and former UFC fighter now fighting in the World Series of Fighting. Fitch is rated in the top ten for welterweights (170-lbs) and when he isn't beating the stuffing out of other professional fighters, he drives around in a custom Toyota Tundra.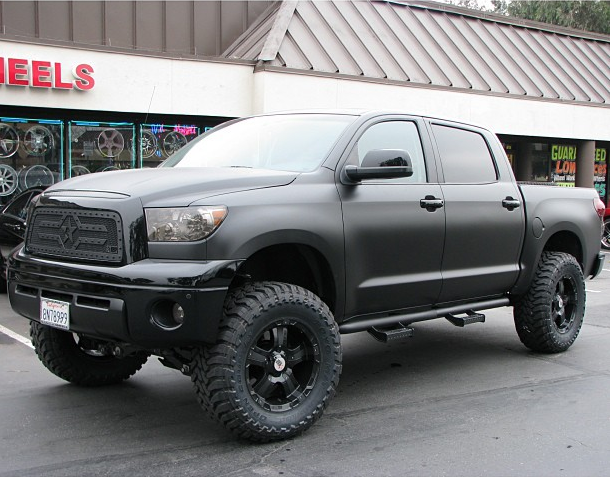 Jon Fitch's Toyota Tundra has a 7-inch coil over lift kit, 20-inch Rolling Big Power wheels, 37-inch tires, a Rolling Big Power grill, rock sliders and side steps, a matte black paint job as well as an aftermarket exhaust and intake. California Wheels did the work on Fitch's Tundra and the truck looks absolutely awesome.
@Caliwheels on Instagram posted the first image with this caption: "We did this Tundra for UFC fighter Jon Fitch. It features a 7" coil over lift, 20" RBP Wheels, 37" Toyo M/T tires, Full matte black paint, custom RBP grille and side steps, exhaust, intake an more. #caliwheels #californiawheels #tundra #matteblack @rollingbigpower @lexaniwheels #lexanifamily"
Jon Fitch with truck image via Celebrity Cars Blog.
Truck image cva Caliwheels Instagram