Used Vehicle Sales Showed Continued Improvement in March
Consumers are choosing used vehicles more often, despite their increased prices and decreased supply. In March, 2,498,834 used vehicles were sold, according to CNW Research.
This is a noticeable increase of 38.6 percent compared to February, when 1,802,429 used vehicles were sold. When comparing March used vehicle sales to the same month last year, sales are up 4.35 percent.
Related: Should I Buy a New or Used Car?
CNW Research reports that used vehicle shoppers are choosing cars more often than SUVs. In March, 45.8 percent of used vehicle sales were passenger cars, while only 17.8 percent were SUVs. When comparing this data to the same month a year ago, it shows that shoppers' preferences have changed a bit. In March 2010, 41 percent of all used vehicle sales were passenger cars and a little more than 20 percent were SUVs.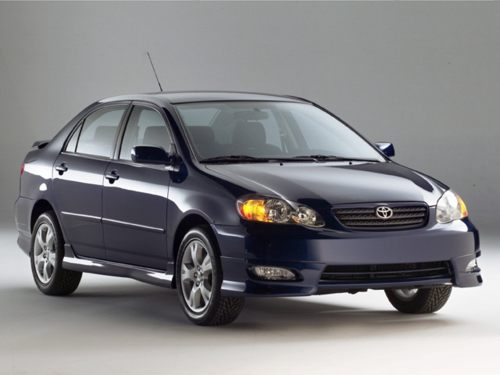 Used cars, like this 2006 Toyota Corolla, are becoming more attractive to used vehicle shoppers than SUVs, according to recent sales data from CNW.
Although used vehicles are a popular choice among car buyers, shoppers should keep in mind that if they aren't paying cash for the vehicle, the auto loan rate is generally higher than what it would be on a new vehicle. On similarly-priced new and used vehicles, shoppers may lose out on 0 percent auto loan rate deals by choosing used instead of new. Remember to compare prices, interest rates and warranty coverage on new and used vehicles you're considering before making your decision. Buying used isn't always the cheapest option.
Related: Compare and Research Used Auto Loan Rates in Your Area