Volkswagen Recalls Beetles, While Passats Investigated For Possible Engine Fires
The National Highway Traffic Safety Administration is investigating about 500,000 Volkswagen Passat cars because of 14 owner complaints alleging that a fire started in the engine compartment, possibly related to ignition coil failure.
The NHTSA will conduct an engineering analysis of 490,064 Passats from model years 2001 to 2007, The Detroit News reports. The NHTSA received another 21 owner complaints of ignition coil failures that did not result in fires.
The owner reports said that some Passats lost power and the check engine light came on. Volkswagen fixed these cars by replacing the faulty ignition coil. Some owner complaints reported that the coils were replaced more than once.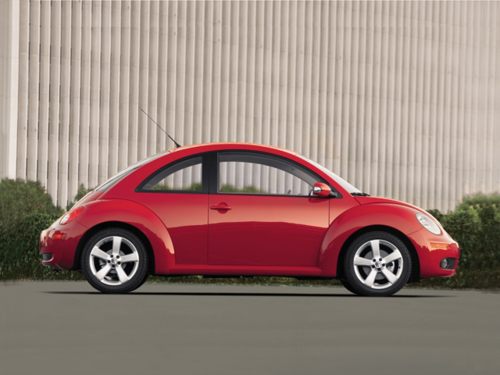 Volkswagen New Beetle
In a separate situation, Volkswagen is recalling 27 New Beetle and New Beetle Convertible cars from the 2010 model year. The NHTSA says certain Beetles that were manufactured from Sept. 1, 2010 through Sept. 22, 2010 fail to comply with the federal barrier test requirements for occupant crash protection that went into effect Sept. 1, 2010.
The NHTSA says the Beetle's seat is the affected component of the recall, and may not offer the occupant protection that meets the new requirements. Instead of fixing the cars, Volkswagen is surprisingly offering to replace the affected Beetles with a comparable vehicle that was produced before Sept. 1, 2010.
The 27 owners affected by this recall/vehicle replacement will be contacted. The recall starts on or before Feb. 1.
In January, Volkswagen is offering 0 percent auto loan financing for 72 months on the 2010 New Beetle and New Beetle Convertible. The 2010 Passat can be purchased with 0 percent car loan financing for 60 months.