Waka Flocka Flame's Murdered Out Bentley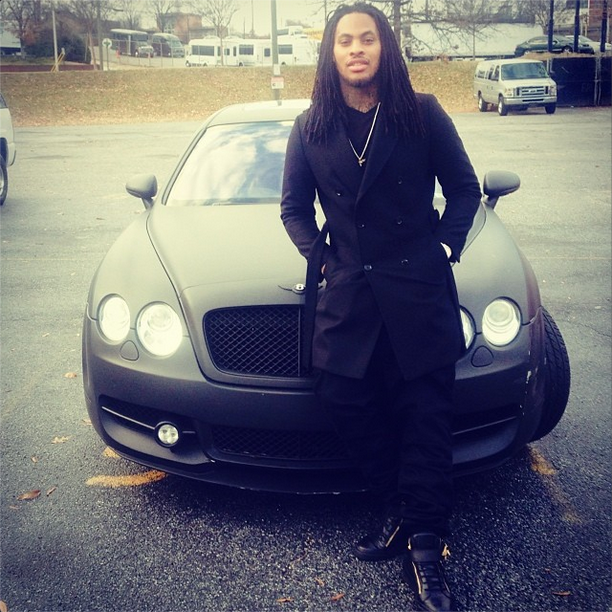 Waka Flocka Flame drives a murdered out Bentley Continental. Waka Flocka posted this picture to Instagram of himself posing on his flat black Bentley.
Waka Flocka Flame brought cameras along a last year when he and Suge Knight went car shopping for a custom ride. It looks like Waka turned down the custom Dodge Charger and Chevy Caprice he was looking at and decided to go with something a bit more European (and expensive).
The Bentley Continental GT Coupe starts at $174,000 and the Continental Flying Spur sedan starts at $184,000. Both of the Continental models are a lot more than the Charger Flocka looked at last year but not quite as much as the Caprice. Waka Flocka Flame's Bentley has been murdered out with a flat black paint job, which certainly added to the cost quite a bit. The picture he posted doesn't show the Continental's wheels, but it's a good bet that they aren't the stock Bentley ones.
Image via Instagram.