French Montana's New Rolls-Royce Wraith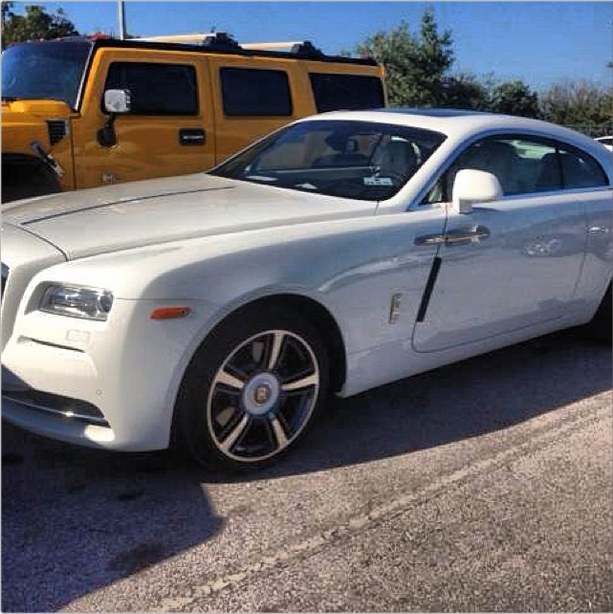 Rapper French Montana might be new to the music scene but he's rolling like old money. French Montana drives a Rolls Royce Wraith, the new luxury coupe by the British company.
The Rolls Royce Wraith is new for 2014 and rides on the Rolls Royce Ghost platform and uses high end technology to give the four-seater coupe the smoothest ride possible. In addition to the beautiful wood grain interior, umbrellas in the doors and optional fiber optic fuax night sky headliner (which allows you to see more "stars" than you would in any city even with a Phantom Drophead), the Wraith uses GPS to track what the road will be doing ahead of you and puts the transmission in an appropriate gear to avoid the need for any dreadfully obvious gear changes mid corner.
French Montana isn't the only rapper to appreciate the classic yet contemporary styling of the $300,000 Rolls Royce Wraith, Rick Ross just picked up a Wraith to replace the Rolls he crashed when he was shot at last year.
French Montana posted the picture above to Instagram with the caption "my new babe cocaine white #cokeboys #catchyouintraffic." Coke Boys is the name of a rap group French Montana is a part of.
Image via Instagram.