Would You Pick Meek Mill's Range Rover Over His Bentley and Rolls-Royce?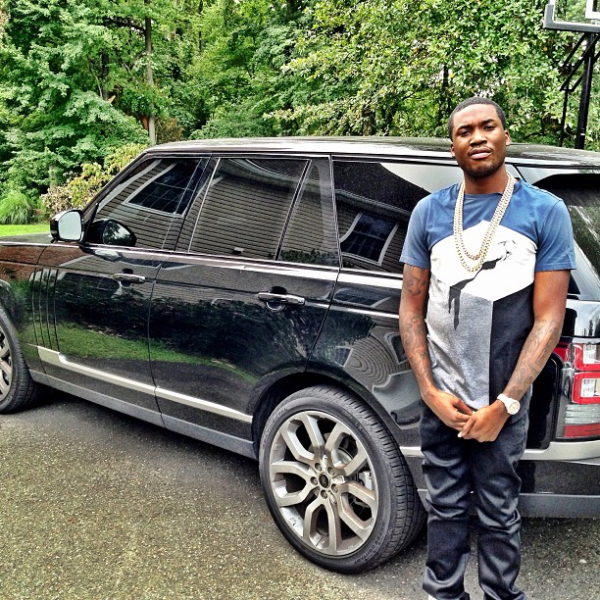 Meek Mill recently bought a Range Rover, and while it isn't the most luxurious or flashy car in his garage, it's still a pretty sweet ride.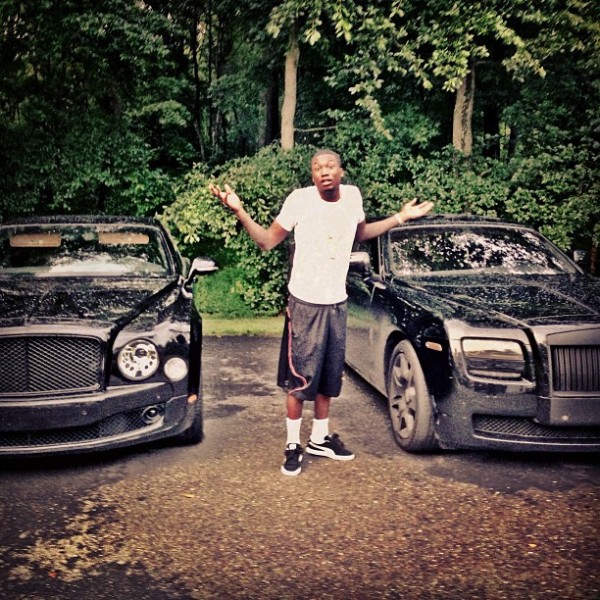 Meek Mill also has a Bentley Mulsanne and a Rolls-Royce Ghost, two of the most luxurious cars on the market today.
Meek Mill must be a fan of the double R SUVs, because this is his second. Rick Ross bought a Range Rover for Meek Mill's 25th birthday and now Mill has bought a second. I can only assume the Meek Mill has more than one house and needs more than one Range so he doesn't forget where the windshield wiper switch is because he's switching cars so often.
Maybe that's it, and the only reason Meek Mill doesn't alternate between the Bentley and the Rolls-Royce is that they're too hard to drive. The Rolls Royce Ghost and Bentley Mulsanne are boths18.25 feet long, almost two feet longer than the Range Rover, so they can't be very maneuverable in parking lots and city streets. Add to that the obvious attention that the ultra-luxury cars come with and driving them, while very comfortable, is probably not very convenient.
If you were Meek Mill, what would you do? Stunt in the Bentley and the Rolls and deal with the headaches that come with it or fly under the radar in the Range Rover?
Images via Celebrity Cars Blog.