Young Jeezy's Bentley Mulsanne and Ferrari California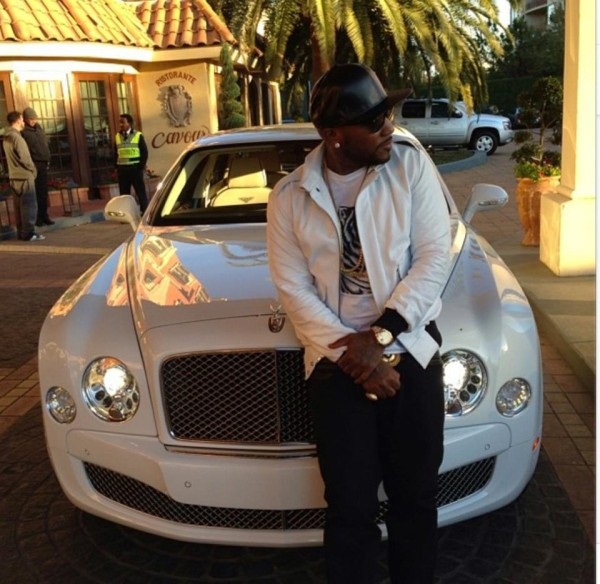 Young Jeezy recently posted a picture on Facebook of himself with a Bentley Mulsanne. The Mulsanne is Bentley's top of the line model, even bigger and more luxurious than the Continental Flying Spur. The Mulsanne uses a 6.75-liter V8 with two turbochargers that makes 530-horsepower.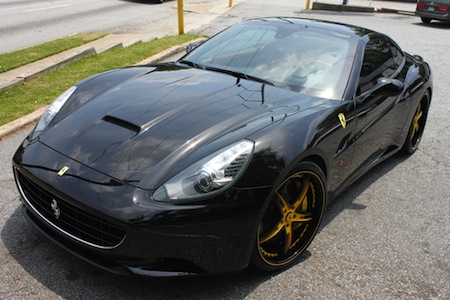 If the 530-hp Bentley isn't fast enough for Jeezy, he can always hop into his much more flamboyant Ferrari California. Jeezy's California is black with gold wheels, because black gold will always be a great combination. The Ferrari California uses a front-mounted 5.0-liter V8 engine that makes 453-hp. The California might seem underpowered compared to the Bentley, but it weighs 3,594 lbs compared to the Bentley's 5,700-lb curb weight. That means the Ferrari weighs 7.9 lbs per horsepower while the Bentley weighs 10.75 lbs per hp.
Jeezy got pulled over in his Ferrari California for making a turn without signaling, according to Celebrity Cars Blog. That's not a particularly impressive run-in with the law, but good for Jeezy. He's a millionaire now and his talent can speak for itself, he doesn't need to be a gangster to sell records. Props to Jeezy for being smarter than Lil Wayne and getting parking tickets instead of jail time.
Images via Celebrity Cars Blog.