2008 a Record Year for Traffic Fatalities
This year, the number of people killed in traffic accidents will be the lowest on record, according to MSNBC. The National Highway Traffic Safety Administration estimates that traffic deaths during the first 10 months of 2008 are down 10 percent compared to 2007. The NHTSA says that 31,110 people died in the time period from January through October this year, while 34,502 died in that same period last year.
This drop in traffic fatalities is partially due to Americans cutting their driving dramatically this year because of skyrocketing gas prices, but the average number of deaths per mile is down too. This year's average is 1.28 deaths per million miles traveled, compared to last year's average of 1.37.
"I'm thrilled about these numbers," David Kelly, Acting NHTSA Administrator, said. "When you talk about reductions in traffic fatalities in one year you are usually talking about hundreds in a good year. The fact that deaths are down 3,000 so far this year is staggering."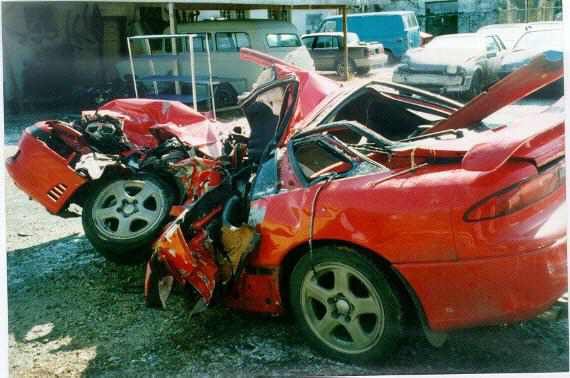 Picture via injuryattorneysutah.com